Remember that Windows Phone device that was accidentally leaked in an official promotional video from Nokia just a few days ago? Well images of that device has just leaked to the web again, this time by Pocketnow.com. The website claims that the images came from a "pretty reliable source", who also claims that the device will be named the Nokia Lumia 601. Check them out below (left), and see how it compares to the device leaked in the video (right):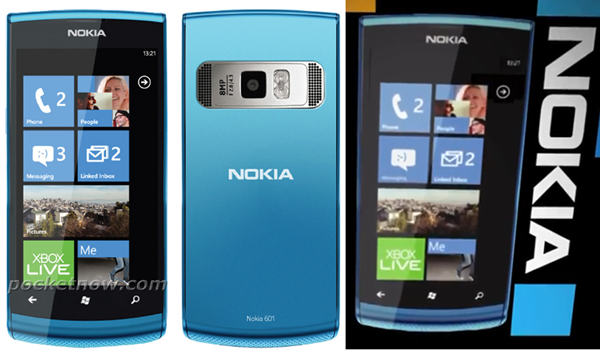 Judging by the naming convention, the Nokia Lumia 601 seems to be of lower-end in comparison to the Nokia Lumia 710, meaning this device is less likely to be the rumored higher-end Nokia "Ace". From the images above, the device seems to sport an 8-megapixel camera, which means it will have a better camera than the Lumia 710. This isn't surprising however, given that 8-megapixel cameras are becoming more mainstream in the smartphone market, even on lower-end devices. Not much else is known about the device at this stage.
There are doubts about how genuine the images are however. While the front of the device seems to match that in the official Nokia YouTube video, the back seems a bit off. The Nokia Blog points out that camera component seems to match that on the Nokia C7-00, suggesting that it could be photoshopped onto the device. Check out the Nokia C7-00 camera component below: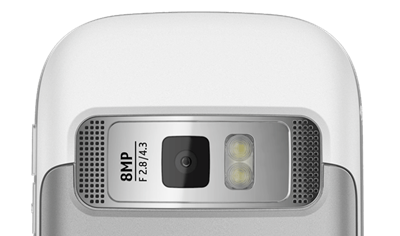 In addition, people also pointed out that the Nokia branding on the back of the phone are usually placed vertically, rather than horizontally like the images shown above. We will leave it up to you to decide if these images are in fact genuine or not. What do you think? Let us know in the comments below.