November, 2011
Experian Hitwise UK, a web analytics company, has today announced that Microsoft is getting close to 4% of the search market in the UK. This news is apparent in the company's latest finding which show that Bing increased it's …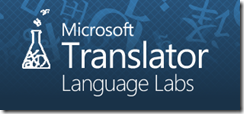 The Microsoft Translator team, which powers the translation service behind Bing, Microsoft Office, Internet Explorer, and recently Facebook and other global services like eBay and Trip Advisor, recently launched a new portal called Language Labs. The new portal …
comScore has released its latest US Search Engine rankings, and while Bing had climbed from 8.4% when the rebranding was launched in June 2009, October marks another month where Microsoft's search offering has failed to gain much share.  Bing's …
First revealed during E3 in June 2011, Microsoft had been preparing the new Xbox 360 dashboard update for a while now. And just a few days ago, the company also announced that they will be launching a makeover of Xbox.com's …
Today, Microsoft released a number of "important" updates for Microsoft Office 2010, and the updates for OneNote 2010 include a number of new Windows Live and SkyDrive related features designed to make it easier to use OneNote 2010 on your …

Just over a month ago, Microsoft revealed several new features coming to the next Hotmail update, asking users to "give Hotmail another look". Last week, our friend Michael Gillett was also able to get in touch with the …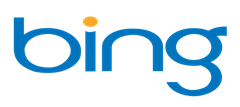 On the official Bing blog today, Microsoft announced two new features rolling out this week to its Bing Maps service which lets you share your Bing Maps results easier than ever – regardless of whether you're sharing it with friends, …
A blog post on the Xbox.com Forums today announced a "significant update" to Xbox.com, which will do away with the "My Xbox" section and replace it with a new "Social" section, and new sections for Video and Music:

The …
Yesterday Microsoft held a large Windows Phone event in New York where they unveiled a 6 story high Windows Phone and also announced a much anticipated app for Windows Phone, Spotify. Well good news as Spotify has just been made …
Today Bing has announced a new look for the way you interact with Bing, called Bing Central.  Now, you can manage your Bing Rewards points (and earn new ones in what they're calling "missions"), as well as manage all of …
Microsoft is putting on quite a show today in New York City, complete with a giant Windows Phone with *really* live tiles featuring a live stage in the phone, a marriage proposal (?!), and a chance for New Yorkers …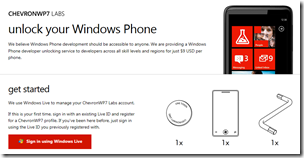 The ChevronWP7 team (Rafael Rivera, Chris Walsh, and Long Zheng) has finally signed off on their "ChevronWP7 Labs" official unlocking service for Windows Phone users. To recap, ChevonWP7 Labs allows hobbyist developers to unlock their personal Windows Phone devices and …

The latest rumor to surface surrounding Windows 8 was a mention on yesterday's (episode #233) Windows Weekly, with Paul Thurrott, Mary Jo Foley, and Leo LaPorte, when Thurrott said he's been hearing that a new Xbox, powered by …
On Halloween, Tom Rizzo, a SharePoint Senior Director, poked some fun and threw some stones at rival Google, commenting on Google's plan to retire Google Wave, and more.  He went so far as to create a Halloween graphic, featuring …
Bing just announced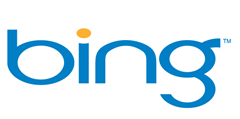 what its calling the "next step in the evolution of Bing for Mobile", combining HTML5 and the mobile web browsing experience and the unique capabilities of app experiences that are now "hiding" within each mobile platform.
The …
Page 3 of 3
« Previous
1
2
3