December, 2011
Facebook today launched its own stand-alone Windows 7 only client for Facebook chat, Facebook Messenger for Windows (download link). After a bit of a flurry where the link was leaked and posted, apparently first by the Israeli blog …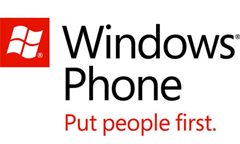 Microsoft and Windows Phone have taken center stage this week, admittedly during one of the slowest tech news weeks of the year, as quite a discussion broke out about the fate of Windows Phone.
It started with a post by …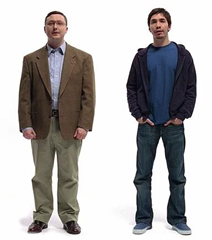 Charlie Kindel (who left Microsoft earlier this year after 21 years, most recently as a Windows Phone General Manager), posted today on an "impedance mismatch" between carriers and device manufacturers, and Windows Phone, where those carriers and OEMs …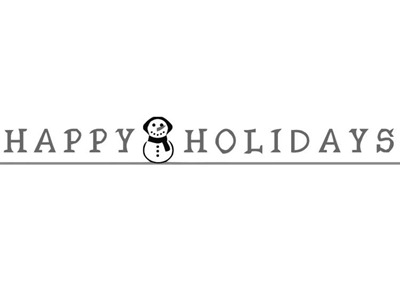 Posting will be light for the next week, as we enjoy the holidays (and the fact that Redmond is a ghost town), work on some new years wishlists, and get ready for what may be the most crucial year for …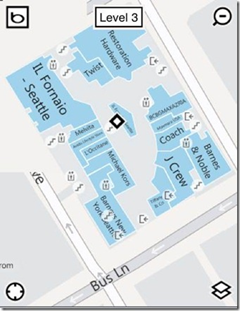 We're just beginning to see a new generation of services appear that will take advantage of the rapid consumer move to smartphone technology, rare only a few years ago, and still in its early stages.  GPS positioning services can provide …

Last month SkyDrive made some basic changes to the way sharing is accomplished: allowing single files within a folder to be shared, allowing sharing to non-Live ID email addresses, and allowing more flexibility in organizing files and folders on SkyDrive.…
Engadget reached out to Microsoft for reaction to the news this morning that this year's CES would be its last, and received some interesting feedback from the company.  Although there has been speculation that Microsoft would deliver a Windows …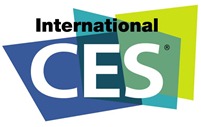 Ending a long run of CES keynotes, and confirming one of Mary Jo Foley's "wild rumors", Microsoft, through an Official Microsoft Blog post by Frank Shaw, announced today that this year's keynote (and booth presence) will be its last. …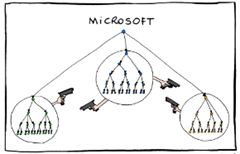 Today, in a blog post she called "As the Microsoft Windows Phone org churns", while noting the transfer of Windows Phone GM Matt Bencke to Xbox Live, Mary Jo Foley coined a new phrase, only half jokingly aligning …
Microsoft has provided me with a response to some of the questions and requests people had for the SkyDrive team. As it turns out I didn't exactly choose a great time to run this project for SkyDrive as we have …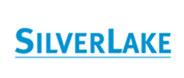 According to an article posted late last night on Reuters, a partnership of investors, including Microsoft and Silver Lake Partners, is reworking a bid for a minority stake in Yahoo!, which has been somewhat in limbo since it …
iJustine, the self professed Apple fangirl and internet personality, just tweeted out to her almost 1.4 million Twitter followers something almost unthinkable – she prefers Bing voice search on the iPhone to Siri:
[blackbirdpie url="http://twitter.com/#!/ijustine/status/147526033334214657″]
Siri, which debuted with …
Many of our readers noticed that they have been being updated to the New Hotmail, with "flags done right", "schedule cleanup" and more, in the past 24 hours or so, and a post today on Inside Windows Live confirms that …
I was using SkyDrive earlier and decided that I should probably tidy it up now it's so easy to move folders around following the most recent update. I went about selecting various folders that only stored photos to move …
Back in early October, we flew down to San Francisco to learn a bit more about some improvements both to the functionality of and the thinking behind Hotmail.  In a blog post timed to coincide with the event, Dick …
Today Steven Sinofsky published another post about Windows 8 this time discussing how Microsoft is planning to tackle identity protection on the new operating system. The article first discusses how typical users of Windows in the US have about 25 …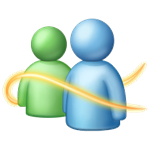 Today on the Inside Windows Live blog, Dare Obasanjo lays out the current Microsoft story for open standards support on the Live Connect Platform, and highlighting Messenger's publicly available access via XMPP.  In Dare's words:
This means that anyone
…
Squarely positioning itself to appeal to the "150 million Americans who do not yet have a smartphone", T-Mobile is set to announce that the first Nokia Windows Phone to go on sale in the US will be the Nokia 710.…
This morning, Microsoft announced new SkyDrive apps for both Windows Phone and iPhone, the only problem being that the Windows Phone version wasn't live yet.
We just got word via tweets from @withinrafael that the app has appeared on the …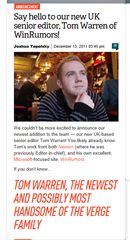 Congratulations are in order today as Tom Warren, long of Neowin.net and founder of Winrumors.com announced on Winrumors that he will be moving to The Verge as UK Senior Editor.  Tom has worked incredibly hard this past year on …