Squarely positioning itself to appeal to the "150 million Americans who do not yet have a smartphone", T-Mobile is set to announce that the first Nokia Windows Phone to go on sale in the US will be the Nokia 710.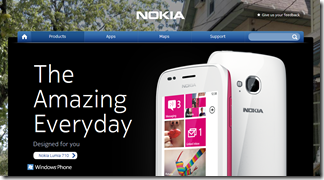 A press release from Nokia US has already made it official, including the January 11th launch day and the $49.99 (with contract) price.  The Verge has a few additional details, including an array of apps that will ship with the new phone:
it'll come preloaded with Nokia Drive, The Weather Channel, ESPN, Netflix, App Highlights, T-Mobile TV, My Account, Slacker Radio, and TeleNav GPS.
The press release quotes chief marketing officer for T-Mobile, Cole Brodman, on the new users that T-Mobile and the Nokia 710 will be targeting:
"Our research shows nearly everybody in the U.S. wants a smartphone, but many believe they can't afford it," Brodman said. "That's where T-Mobile shines. Our Unlimited Value and Monthly4G plans make it more affordable than ever to step up to mobile data on our 4G network."
T-Mobile calls its HSPA+ network "4G", taking some creative license with the name, but we won't get into the quibbles of smartphone network marketing here. 
The T-Mobile press event is still scheduled for later today, and although a number of tech websites called the Nokia 710 announcement, there's at least a possibility that T-Mobile will make other announcements at the event, either Windows Phone or otherwise.