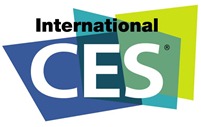 Ending a long run of CES keynotes, and confirming one of Mary Jo Foley's "wild rumors", Microsoft, through an Official Microsoft Blog post by Frank Shaw, announced today that this year's keynote (and booth presence) will be its last. For many years, the Bill Gates keynote was a staple at CES, with "highlights" including a famous Blue Screen of Death during a demo of Windows Media Center in 2005, and his announcement of his retirement in 2008.
Shaw explained that in "challenging its assumptions" Microsoft evaluated how CES fit into its schedule of announcements:
· What's the right time and place to make announcements?

· Are we adjusting to the changing dynamics of our customers?

· Are we doing something because it's the right thing to do, or because "it's the way we've always done it"?

After thinking about questions like these, we have decided that this coming January will be our last keynote presentation and booth at CES. We'll continue to participate in CES as a great place to connect with partners and customers across the PC, phone and entertainment industries, but we won't have a keynote or booth after this year because our product news milestones generally don't align with the show's January timing.
It's unclear how Microsoft will position itself regarding big conferences from here on out.  There hasn't been a peep about Mix, the Microsoft web developers conference that has been held in Las Vegas since 2006, usually in March, and it would be awfully late to announce it now.  Microsoft consolidated its PDC and WinHEC conferences into a single Build conference this last fall, and it's possible that Microsoft will stick with the "one conference per year" model, although there haven't been any Build related announcements, either.
We would still expect Microsoft to continue to have a big presence at E3, the big gaming and consumer electronics conference in June, with what should be a big slate of Xbox and entertainment related announcements upcoming.  Whether Microsoft divests into other, more timely conferences like the Mobile World Congress (in February, in Barcelona), tries to get away from product announcements at big conferences altogether, or develops Build into a replacement for CES as a venue for making big product announcements remains to be seen.
We'll be watching what will be the last big CES for Microsoft closely, with all eyes on Microsoft and Nokia as they unveil their plans for the US launch of Nokia Windows Phones, and we're (only a little bit) sorry we won't be there in person.