2012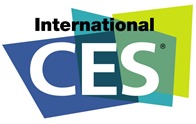 Last year, after a long stint with Bill Gates and then Steve Ballmer as keynoters, Microsoft announced it would be pulling out of its major association with CES (the Consumer Electronics Show), an annual extravaganza held in Las Vegas every …
Posting has been, and will be a bit light the next few days as we travel, and tend to some real world obligations. In the meantime, here's hoping you have a joyous, peaceful, and safe holiday season. We'll be back …

On his Twitter account this morning, Steven Sinofsky announced his first stop after his resignation as President of the Windows Division at Microsoft: he's going back to Harvard (where he taught a couple of classes in the late 90's) …
Is Nokia beginning to make the tiniest dent in its assault the smartphone industry using Windows Phone, and especially the Nokia Lumia 920 as a weapon? Some recent indications, although they're far from definitive, have Nokia beginning to make a …

Two weeks ago, we reported that a new budget Nokia Windows Phone, the Nokia Lumia 505, appears to be headed its way exclusively to Mexico's carrier Telcel. Neither Telcel nor Nokia published any official words on the device at that …
Today, in a blog post on the Google Official Blog, Google announced that they were shutting down some services, including Google Sync. According to the blog post:
Google Sync was designed to allow access to Google Mail, Calendar and Contacts
…
Looks like Bing is clearing off its desk before the holiday break, and after updates to the Snapshot and the Social Sidebar, Bing has also released a variety of new updates.
First up is Bing Desktop, which was first released …
It wasn't easy, but we picked a winner of our HTC Windows Phone 8x, the one Microsoft gave away at the Windows Phone 8 launch event in San Francisco in late October. As we said, we only wish we had …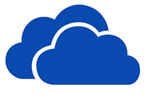 For those who had been following LiveSide, you probably saw this coming, but today Microsoft on their Inside SkyDrive blog officially announced that Windows Live Mesh will be discontinued on February 13, 2013. The blog claims that a majority of …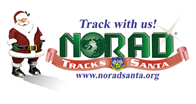 Note – our friend Brinke Guthrie has been anxiously awaiting Santa Claus and wrote this post for us. 
It seems the search engine wars between Google and Microsoft know no boundaries- this year, they're stretching those boundaries all the way …
OK, we knew it was probably wishful thinking, but last week we noticed that the Outlook.com Calendar was having a "problem", and we jumped to the conclusion that maybe, just maybe, we'd be getting a Modern/Metro style calendar in place …

Yesterday, The Next Web broke a story on some problems between Apple's App Store and Microsoft's attempts to update its SkyDrive for iOS app, which was confirmed to The Verge today by Microsoft. In a nutshell, since Microsoft …
Yesterday, Bing announced some updates to its "Snapshot" column, and not to be outdone, today the "Social Sidebar" section of Bing's newish 3 column look has been updated, too.
Gone is the dark and somewhat out of place column to …
It was only a few days ago that we reported the next Windows Phone 8 update is codenamed "Portico", and today WPCentral reports that the update is currently being rolled out to international variants of the HTC 8X device, …

Microsoft announced the first update to Outlook.com two weeks ago, adding new features such as "one-click archive", new color themes, new keyboard shortcuts, and new default options. This update is now reportedly rolling out to Outlook.com users worldwide, bumping the …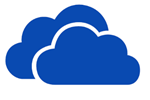 As Microsoft pushes SkyDrive to become a cross-platform, anywhere access cloud storage solution, the company had released apps for various platforms for users to access their files stored on SkyDrive – including apps for Windows 8, Windows Phone, …
Last May, Bing cleaned up its look to make room for a new, 3 column interface, consisting of the core search results, "Snapshot" and "Sidebar". Since then, Microsoft has been adding elements to those features, adding Foursquare and Quora …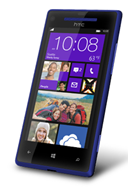 First of all, thanks to all of you who have submitted entries to our little contest.  If you remember, we were given an HTC Windows Phone 8x when we attended the Windows Phone 8 launch event, and since we …

We first reported the Alcatel One Touch View back in October, a new device that will come pre-loaded with Windows Phone 7.5 (potentially upgradable to WP7.8) from a brand new OEM. Shortly after, we also reported the TCL View, …
All we want for Christmas… is a new Calendar, and we're keeping our fingers crossed that we just may,  finally, be getting one.  While we don't have much to go on, there are a couple of indications that a long …