January, 2012
Finally, after two years as a beta product, Bing has officially launched in Germany, according to a press release ( Bing German to English translation) issued by Microsoft Germany last Friday, January 27th.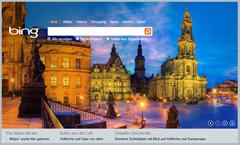 The press release describes the intensive …
In a post today on Marketing Land, Greg Sterling is reporting that Microsoft is replacing conventional display ads in Hotmail with ads for Deals, including Bing Deals and MSN Offers.  The switch, which is being tested in selected cities, …
Today Microsoft is announcing that it has updated its Bing Get Me There app for Windows Phone for use within London. The app now pulls in transportation data from District Light Railway (DLR), London Buses and Overground services along with …

In a blog post today, Microsoft Corporate VP PJ Hough announced the beginning of a Technical Preview program for Office 15, with what he called "the most ambitious undertaking yet for the Office Division":
With Office 15, for the
…

According to WPSauce (via WMPU), Microsoft revealed some interesting information during a Windows Phone developers camp in India today. According to Karthik Ragubathy, who had been attending this event, the on-stage speaker had confirmed to the attendees that the …

We received a tip yesterday about a very fun website, Centives.net,  run by a group of economics students at Lehigh University, who blog about interesting tidbits from around the web in their Daily Bulletins, and produce some …

Today we reported on an effort by our pals over at Hotmail to make a little hay on some of Google's recent negative publicity, by posting 3 simple steps on how to switch from Gmail to Hotmail.  Since then, in …

This week, Google made it even more apparent that it's either get on the Google+ bandwagon or get out of the way, announcing new privacy policies that make it far easier to share on Google+, but causing some strife …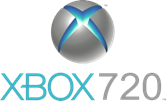 Seems like just about everyone (except Microsoft) is talking about some aspect of a new Xbox or Xbox experience lately, from Microsoft Points to powerful new processors to lots of speculation (and, we assume, a few wild guesses) about when …
Microsoft has today announced the release a new app for Apple's iOS platform; MSN UK for iPad. The app is divided into the categories found on the news portal and each one can all be navigated with horizontal swiping …

Back in 2009, the Hotmail guys published a blog post detailing how to get an embedded calendar for your website using Windows Live (now Hotmail) Calendar, and we've been using that little iframe snippet ever since.  To be honest, other …

Pocket-lint, "the largest independent gadget news and reviews site in the UK", scored an interview at CES with Nokia CEO Stephen Elop, who revealed a bit of news about the the future branding for what's now known as Bing Maps.…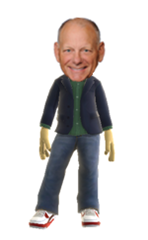 Mary Jo Foley broke the news today that Microsoft legend Dave Cutler is no longer working on Azure, but has moved over to IEB (Interactive Entertainment Business), the home of Xbox and Zune, among others.
Cutler came to Microsoft in …
Microsoft UK has been sending out invitations to IT Pros across the country to encourage and educate IT Pros about moving off IE6. This campaign continues work done by Microsoft internationally to move users off IE6 and on to more …

In a press release today, Yahoo! announced the resignation from the Board of Directors and "all other positions with the company", effective today.  Here's Yang's statement:
"My time at Yahoo!, from its founding to the present, has encompassed some of
…
Early last November, Mike Torres and Omar Shahine, in a post on designing cloud storage services (read: SkyDrive), posted some telling statistics:
Today, less than 10% of college students consider using SkyDrive to access or share docs
Overwhelmingly, when students
…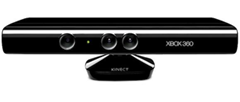 A number of rumors have surfaced over the past few months about a next generation Xbox, and about Microsoft's push into the living room using the popular gaming, and now entertainment system.  In fact, a few months ago we speculated…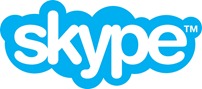 In another bit of what Microsoft calls "momentum", and we think of as "non-news", a flurry of posts reported yesterday that according to a video interview posted by "Rob from the Microsoft Social Media Marketing team", a Skype app for …

There's been a bit of a tempest in a teapot brewing this week as Google introduced what it's calling "Search Plus Your World".  The feature, which in some respects is similar to the way Bing uses Facebook interactions to show …
Microsoft has announced that today they have signed a patent agreement with LG that that covers "LG's tablets, mobile phones and other consumer devices running the Android or Chrome OS Platform". Microsoft and LG are not sharing the details of …