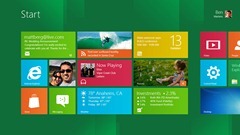 Hope you had an enjoyable holiday season, as we did, and are ready to launch into what may be Microsoft's most pivotal, and by far its riskiest year.  So much is at stake, and everything is hinging on the launch of Windows 8.  So many questions to answer!
What will happen to Windows Live Essentials, and development for legacy (read: Windows 7) apps for Mail and Messenger, with the advent of Windows 8 and "Metro style" apps?  Will SkyDrive fight back Dropbox, and can Hotmail become cool again?  Will Skype change everything, or just confuse everything?  And how will Microsoft's (re) entrance into the tablet market fare?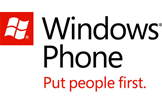 2012 will certainly be the year for Windows Phone, either as a colossal failure, or as a turning point in Microsoft's mobile strategy.  The same could be said for Bing, depending on what happens to Yahoo! and the Bing alliance.  Bing has been built into Windows Phone and Xbox, and is central to Microsoft's consumer strategies, but without Yahoo!'s added eyeballs, any chance of making inroads on Google could take a severe hit.  Bing needs to make progress in 2012, or risk losing any small bit of momentum it has built up so far.

Possibly the most promising Microsoft product and strategy this year will revolve around Xbox and the future of the living room, as the game console moves further into entertainment, a much bigger market than hard core gaming, and one where Xbox is well positioned to have a major impact.  Can Microsoft beat Apple TV and Google to the punch with the combination of Xbox, Kinect, and Bing?
We're excited to begin our 7th year of following the antics of Windows Live and the Microsoft online consumer services, and we'll begin next week by closely following Microsoft's last CES.  There will be a number of other landmark dates in 2012, though, here's a brief look at what to expect:

January – CES, of course.  Slated for January 10-13, this will be Microsoft's last CES, both as a keynoter and floor exhibitor.  Microsoft has said not to expect much in terms of news, but there's hopeful speculation around Windows 8 news.  Nokia will have the big presence at CES this year, where they will announce plans for a US introduction of Nokia Windows Phones.  We'll be watching closely, and bringing you all the latest from CES.

February – Two significant events happen at the end of February: the launch of the Windows 8 beta in "late February", and Mobile World Congress in Barcelona Feb 27-March 1  (hmm, might the two even be related?).  Last year (two years ago, oops, how time flies!), Steve Ballmer keynoted MWC and announced "Windows Phone 7", and although he's not slated at this time to keynote again, we should hear some Windows Phone news, even if it's only from Nokia.  The end of February also marks the Microsoft MVP Summit, which we unfortunately can't do much reporting from, as we'll be under NDA, but this gives us a chance to congratulate new MVP and LiveSide contributor Michael Gillett.  Congrats, Gilly, well done!
March – The March/April timeframe, for the past 6 years, has meant Mix.  Microsoft's web developer conference doesn't seem like it's going to happen this year, but we've yet to hear about either Mix or Build, the newly combined PDC/WinHEC conference that took place in Anaheim last November.  With Windows 8 on the horizon, it sure seems like developers are going to need a place to dive deep into how to build Windows 8 apps, but when or if that will occur hasn't been announced.
Also, SxSW Interactive, on March 9-13, may be worth keeping an eye on.  Last year at SxSW, Microsoft released the final version of IE9.  Will they make it two in a row, with an impending release of IE 10?  We do know that all the cool kids at Microsoft love going to SxSW, and they may be looking for excuses to head to Austin.

June – June is a big month for Xbox, and for Microsoft, with E3 on June 5-7.  We should hear a lot more about Microsoft's plans for the living room and the future of Xbox, and if there aren't any Mix/Build Microsoft run conferences to make big announcements at, E3 may be quite an unveiling for the coming convergence of Xbox, Windows Phone, Windows 8 tablets, and the living room.
2nd half 2012 – The last half of the year should get off with a bang, as we're expecting a big Windows 8 launch, a new generation of Windows Phones (code named "Apollo"), both well in time for the holiday season, and maybe even some "game changing" Xbox news.  Will it be all good news?  Not if Windows Phone can't start to get things turned around, or if it's already game over for tablets with the iPad winning before Microsoft even gets back in the game.  Lackluster sales of Windows Phone and Windows 8 tablets could spell a gloom and doom scenario for Windows 8 as a whole, too, as Microsoft is betting big on Metro.
One thing for sure, this will be a VERY interesting year for Microsoft watching.  We can't wait to get started!