Kip has just published a post about how Microsoft has started the year with a thud following its CES keynote. I have to agree that the keynote was both surreal in places and uninformative for the majority, offering nothing new to those who follow tech news. However, in a weird and somewhat ironic way, seeing as this is Microsoft's last CES, this CES has been far more positive for Microsoft than they have been in the past few years.
Firstly, one of the most anticipated devices to be announced this year at CES was the Nokia Lumia 900 and it didn't disappoint. The device features both a front and a rear facing camera, a 4.3" screen and packs LTE all within the same highly praised design of the Lumia 800 albeit a slightly scaled up version. Staying with Windows Phone HTC also announced a new impressive Windows Phone, the TITAN II which builds upon the original TITAN but brings a 16MP camera and, like the Lumia 900, comes with LTE.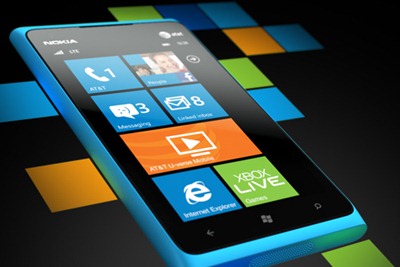 The two new Windows Phones have both earned a lot of media attention and it could be argued that the Lumia 900 has been the star of CES so far. I know I have not seen any other product get nearly as much attention but then maybe I follow too many Microsoft focused sites.
Another way in which Microsoft has had a great CES is that Ultrabooks are gaining a lot of headlines. This is not surprising seeing as the Ultrabooks are generally all very well designed and bring some impressive specs along, it's just a shame its taken the OEMs this long to come up with some good, lightweight and slim computers. Then there was also news that Vizio will soon be entering the PC market with some stunning PC designs. This news has surprised many but most critics seem very impressed with the design. All these PCs that have been attracting a lot of attention will all come Windows 7. Intel also stirred things up when it unveiled a prototype device with a full width, clear glass track pad called the Nikishi, it's like no other notebook PC.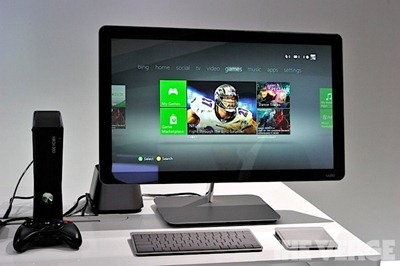 But as good as the announcements of new Windows Phones and new Windows PCs were there has been 1 product over shadowing things at CES this year; Windows 8. It has barely been mentioned and aside from the short demo during Microsoft's keynote it's not really even been seen but that hasn't stopped it getting a lot of attention. Several hardware companies have mentioned their plans for when Windows 8 arrives, such as Intel stating that there will be new Ultrabooks for Windows 8. Qualcomm and NVidia also both briefly mentioned Windows 8 in their press conferences. Microsoft was keen to reiterate that all Windows 7 PCs will be able to upgrade to Windows 8 and that there will be a beta of the OS out towards the end of February. Whilst not being the centre of the show its clear that many of the companies present at CES have plans for Windows 8 when it comes out and are actively looking at how they can maximise from the launch of a radically different Windows.
Microsoft has indirectly been able to get a lot of attention this year at CES and for all the right reasons even though the company itself had next to nothing to announce. I prefer it this way than when they have a HP Slate to announce.
It's worth pointing out that this is not just my view but seems to be backed up across the internet. I spotted something interesting when I looked at the Verge's forum and saw there were two threads that titled:
What's surprising with these is that is only 1 or 2 mentions of products that run Microsoft's OSes in the "doomed" list whilst the "best" list has many mentions of the Lumias, HTC TITAN II, Ultrabooks and Vizio PCs. To me it appears that something has changed for Microsoft at CES this year and it's changed for the better. Maybe Microsoft should have stopped keynoting CES years ago.
So you have heard what Kip and I have to say about Microsoft at its last CES, what are your thoughts about it's going for the company?