Today Microsoft is announcing that it has updated its Bing Get Me There app for Windows Phone for use within London. The app now pulls in transportation data from District Light Railway (DLR), London Buses and Overground services along with the data it already used from Bing maps and London Underground. In fact it is the only app that uses all those services to make use of the services together to provide live updates and information about travelling around London.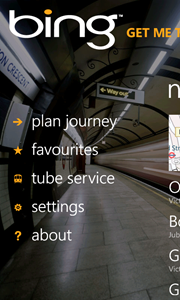 The Bing Get Me There app is also the only app to offer a "Get me Home" button which can be pinned to the Start Screen of a Windows Phone for quick access. In addition to this users can also pin their favourite journeys to the Start Screen to view live travel updates. The update brings the app to version 1.3.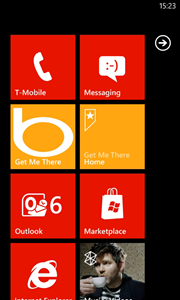 Microsoft is trying to position the app as not just one to be used by Londoners wanting to travel around but also to tourists who might be in need of help when trying to move around the city. "For any tourist, traveling through London can be daunting especially when there's no train or bus station in sight. Even if you're a seasoned commuter and there's a service interruption, it's great to have that re-assurance in your pocket to know you're heading in the right direction."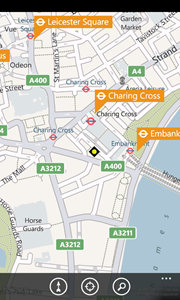 The key features of the app are:
Plan journeys using Bing maps and the London Underground, Overground, DLR and Bus networks
Full tube maps and live service updates
Full DLR and live service updates
Full Overground and live service updates
Station open/close times
Nearest tube, train and bus stations (with map and walking directions)
Set up favourite journeys with 'live tile' alerts on your home screen (MANGO feature)
Weekend service updates
Offline access to tube maps (great for when you are on the tube)
Pin favourite journeys to start page
Get me Home which can be pinned to the start page
Live travel updates viewable from the start page
The updated app can be downloaded from the Windows Phone Marketplace or updated if a user already has it installed on their phone.