As we're getting closer to Mobile World Congress 2012, more rumors are surfacing about what Microsoft and Nokia might announce at the event. We know that Nokia will be holding a press conference on February 27 at 8:30am, but details are thin. Forbes recently reported that Nokia will be launching at least one high-end phone at the event, with an "unusual software feature" according to one of Nokia's partners.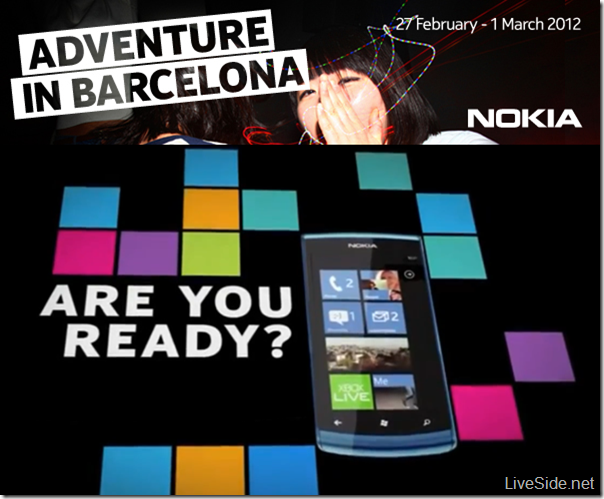 Today Chinese website WPDang reported that according to their sources, Nokia is set to announce the Lumia 730 at Mobile World Congress. Below is a translation of the report:
According to our sources, Nokia will be releasing another Windows Phone positioned between the Lumia 710 and 800. The device will have similar specifications as the Lumia 710, and will not sport the ClearBlack Display screen and polycarbonate casing. However, the device will come pre-loaded with Windows Phone "Tango", and include some of Tango's unique features. The phone will support both LTE and CDMA networks. In addition, the phone will have capacitive buttons at the front, rather than physical buttons like the Lumia 710. It will be slightly larger than the Lumia 710, with a curved back casing. The phone will feature an 8 megapixels camera, with optics similar to the Nokia E7.

The Lumia 730 will be priced similar to the Lumia 710, however will be launched in the European markets first instead.
Of course, take this news with a grain of salt, as none of the above information has been confirmed by Microsoft nor Nokia. We'll leave it up to you, but we are certainly excited about what's coming at Mobile World Congress!