In just two days, Nokia is set to reveal their new additions to the Lumia line of Windows Phones at Mobile World Congress 2012. It is widely speculated that they will reveal the Nokia Lumia 610, which recently passed certification in Indonesia, as well as a global version of the Lumia 900. However, not much is know about the Lumia 610, besides the fact that it will be an entry-level device based on its numbering – until now.
BGR India revealed several specifications about the Nokia Lumia 610 today. The device will allegedly feature:
3.2" display, likely to be LCD rather than AMOLED
3 megapixels camera
256 MB RAM
The device is reported to be priced around Rs 11,000 (approximately USD 225 or EUR 167) outright unlocked, making it one of the cheapest Windows Phone devices yet. Further, MyNokiaBlog also spotted a rendering posted via Twitter account @Nokia_N8 which is rumored to be the Nokia Lumia 610. Check it out below: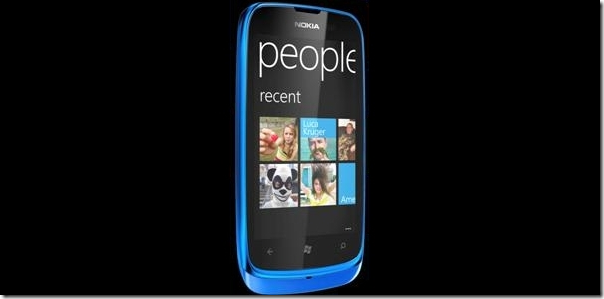 As always, none of these details have been confirmed by Nokia nor Microsoft, so take them with a grain of salt. All will be revealed in two days at Mobile World Congress 2012, so stay tuned!