Last Tuesday, February 21, is UNESCO's International Mother Language Day, and on this date Microsoft detailed the upcoming language improvements in Windows 8, and announced 14 additional display languages to be supported in the new operating system. Well it appears that the next version of its online counterpart, Windows Live, will also significantly increase the number of languages supported.
Windows Live currently supports 48 languages, and we were tipped that the upcoming version of Windows Live will almost double the number of languages supported, bring that to 93 languages in total. Check out an exclusive screenshot below comparing the number of languages supported in the current version of Windows against what's coming in Wave 5: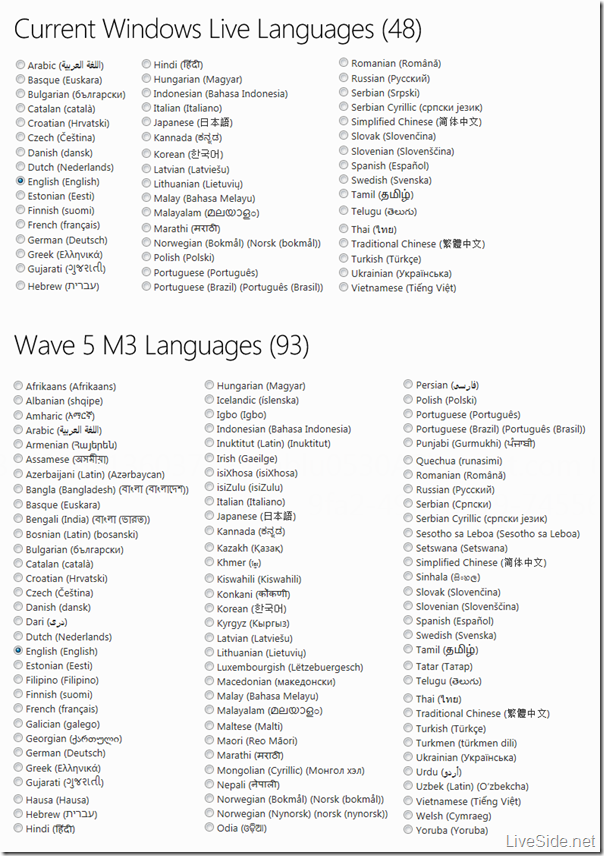 We've previously reported that the upcoming Windows Phone update, codenamed "Tango", is set to support over 120 languages. Given the close relationship between Windows Phone, Windows 8 and Windows Live, it certainly makes sense to expand the number of supported languages and markets for Windows Live too.