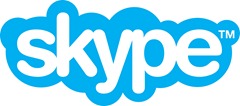 Just as Stephen Elop took the stage at Mobile World Congress 2012, Microsoft has released the beta version of the long-awaited Skype for Windows Phone app. According to the official Skype blog:
With Skype for Windows Phone Beta you can make free audio and video calls to your Skype contacts over 3G and 4G or WiFi, make affordable calls to landlines and mobiles using Skype Credit, create and hold one-to-one and group chats, and update your profile and account information, among others features.

This is only the beginning for Skype for Windows Phone…it's just going to get better and better. We see incredible potential to include Skype capabilities in Windows Phone in order to enable a great experience for you.
You can check out a video of the app on YouTube here:
[youtube_video]YhFMjO1we_0[/youtube_video]
The final version of the app will be available in April this year, but for now, you can download the beta version of Skype for Windows Phone by clicking here.