When Microsoft and Nokia signed their strategic partnership last year it was noted that the companies planned to work together not only on Windows Phones but also their mapping technology, today an aspect of that partnership has been announced with a new Unified Map Design from the two companies. The new design comes from close work between the Bing Maps, Nokia Maps and Windows Phone teams and aims "to provide a more intuitive and pleasing online mapping experience" using one set of design principles.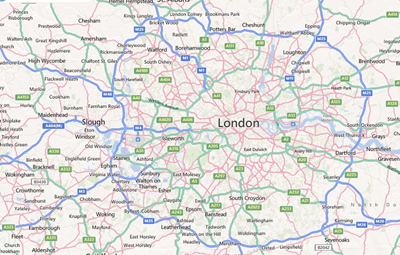 The design principles are composed of 3 key aspects:
Common colour palette for road map style
Celebrate Typography
Use visual hierarchy to create focus and maintain context
The new Unified Map Design continues the use of pastel colours that Microsoft has been using for the past few years but now better differentiates elements from one another; the example given is that roads and rivers are now more distinct. The use of typography certainly looks to be a major contribution from the Windows Phone team and allows users to identify regions from the size of the text. This text is used to provide clarity to the map without adding to much clutter. As a user zooms into a map the text labels become bigger and more transparent with new more local labels appearing. The use of text size and transparency allows a user to understand the hierarchy of a region, Microsoft calls this "go in for detail, pull back for context".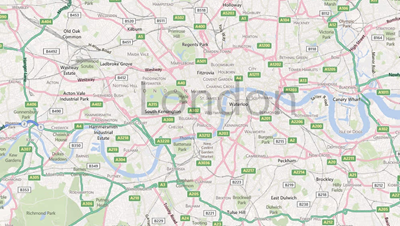 Further to this improved design for Microsoft's and Nokia's maps the two companies are now partnering more with their actual map data with new data from NavTeq being provided for Bing Maps.
This is how the new map design looks on Windows Phone in Nokia Maps.
You can check out the new Unified Map Design on both Bing Maps and Nokia Maps. Also you can read a post from each company and the new design; Microsoft's post, Nokia's post.
What do you think about this new Unified Map Design?
Thanks to @Xplorer_7 for the tip.