Tips has been coming into our inbox that Bing is currently testing a new and slightly improved Metro-styled Bing homepage recently. The new design adds more information to the "taskbar" at the bottom of the Bing homepage image, which looks similar to the one Bing had been testing on Windows 8 touch interface back in September last year. The "taskbar" now includes your search history as well as highlights from Bing Image and Video search, in addition to trending topics. Check it out below (thanks to Michael Yu sending in the screenshot!):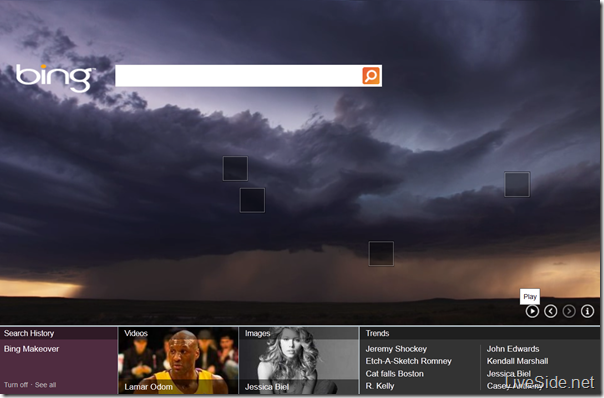 Further, another tip came in from our friend Vasudev showing that his new Bing homepage also has an extra button to collapse this "taskbar", should you prefer a more simplistic design. Check it out below (courtesy of Vasudev):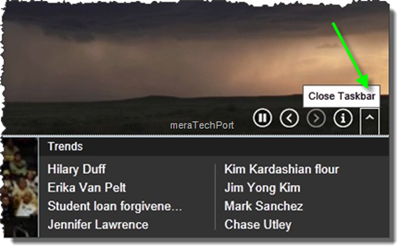 Unfortunately, this new Bing homepage is again rolling out at random for testing purposes only, and is also limited to the US version of Bing. We have it here on IE, but wasn't able to see it on Firefox or Chrome. So if you have the new Bing homepage and see anything different, let us know and post us a screenshot in the comments below! Alternatively, just send us a tip by clicking on the "Got Tips?" button up the top!