Nokia and AT&T officially announced the widely expected launch of the Nokia 900 today, at an eye-popping $99 (with a new 2 year contract), and getting a bit of buzz from the tech press in the process.  The new phone, available in either black or cyan (or in gloss white on April 22nd) could be said to mark the start of Nokia's push into the US market, and there are high hopes and high expectations for Nokia's flagship Windows Phone.  The 4.3" AMOLED device, with an 8mb Carl Zeiss rear facing camera along with a front facing camera will carry with it quite a burden: to begin to turn the tide on perception and sales figures for Windows Phones, for Microsoft's mobile aspirations, and for Nokia itself.
Along with the Nokia 900 announcement, a number of other news items caught our eye this weekend, all related to how Windows Phone is being perceived in the marketplace, both good and bad.
First up is a set of slides posted by Mary Jo Foley, from a December 2011 Windows Phone Marketing "playbook", which acknowledges that consumers favor app quantity over quality, that Windows Phone apps are geared too heavily toward premium apps, lays out plans for continued campaigns for "app cards" (ie: buy a phone, get $25 in apps), and reveals a 3 year, $10 million campaign aimed at promoting competitors of popular apps that don't or won't support the Windows Phone platform (Pandora, for example).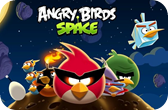 Even though the Windows Phone Marketplace reached 70,000 apps recently, that number pales in comparison to the number of apps on Android and iPhone, and app developers are still reluctant to take the time to produce apps for Windows Phone, although that may be changing.  Even though the latest Angry Birds game, "Space", is not yet on Windows Phone, it is on the way, confirmed by both Rovio CEO Mikael Hed, and Nokia itself through its Facebook page.  Another popular app not yet on Windows Phone is Path, the social networking for mobile app headed by Dave Morin, who spoke to PandoDaily in their "PandoMonthly" podcast about the Windows Phone platform (quote via WMPU):
We're also beginning work on Windows Phone, mostly because we believe that the product is really good. I don't know if you guys have played with a Windows Phone but it's actually quite impressive.
While it still lags in both sales figures and apps, Windows Phone continues to push forward, and has been expanding its "Smoked by Windows Phone" campaign, offering a free laptop to anyone coming in to one of the 14 Microsoft Stores and "smoking" a Windows Phone.  That effort hit a bit of a snag this weekend as one challenger called foul on the contest.  The contest, set up by "Ben the PC Guy" Rudolf, but now expanded to be run by Microsoft Store employees, certainly got lots of press over the weekend, although not probably the type of press they wanted.  To his credit, Rudolf offered via Twitter to "make things right", and hey, all PR is good PR, right?
But what may be the biggest indication so far that Windows Phone may be on the way up is a series of tweets by a Nokia enthusiast blogger (noted by WMPU) who quotes a source as saying that Nokia "Apollo" phones will be "incredible" and "unbelievable":
[blackbirdpie url="https://twitter.com/#!/zehjotkah/status/183645270255476739″]
Can Windows Phone begin to build momentum toward an expected holiday season "Apollo" launch?  Are they on the right track?  Will updated iPhones and Androids make advances with Windows Phone irrelevant?  How do you think Windows Phone will do in the coming months?