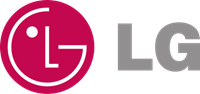 Over at the US Federal Communications Commission (FCC) website today, a new unannounced Windows Phone labelled "LS831" from LG just passed certification. The FCC entry revealed many details about the new device, and even had photos of the actual device accompanying the certification documents. Check them out below:
The FCC records indicates that the phone runs on the CDMA network on both the 800 MHz and 1900 MHz bands, in which the 800 MHz is used by the US carrier Sprint. The photos also clearly reveal a 5 megapixels camera, a front-facing camera, as well as sporting a 4" display (estimate based on the ruler measurement). WPCentral reports that the device name had appeared on the WP Bench statistics page before all the way back in August 2011. However, nothing else is revealed about the device.
Rumors and leaks about another LG device, named the LG Miracle, was revealed back in February this year, which was said to come with NFC support. Another rumored device, named the LG Fantasy, appeared in a leaked roadmap for LG in 2011, however no news of the device had surfaced since then. The device previously surfaced on the XDA-Developer forums, alleged to have been sold to a Romanian LG tester.
After the release of LG Jil Sander Windows Phone back in October last year, which is said to be just a remake of the first-generation LG Optimus 7, LG had not released any other second-generation Windows Phones since then. So this news indicates that LG is still in the game and possibly has plans to release more Windows Phone devices. The question however, is why are they holding back?