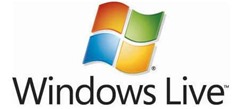 Starting with Windows Live Wave 5, Microsoft had moved away from the large "wave" updates that happens every one-and-a-half years and moved towards a tighter update schedule that brings "a little bit of innovation" every few months. But when do we know when the next update, or "milestone", is coming? Those following LiveSide would've realised that Microsoft has had a pattern of releasing Windows Live updates.
Based on our experience with previous Windows Live Wave 5 updates, we noticed that before any major upgrade begins across the Windows Live web properties, it usually starts with Hotmail Calendar. This held true back in June 2011 (Wave 5 M0), September 2011 (Wave 5 M1), and November 2011 (Wave 5 M2), and we believe that it will also hold true this time around. And today we noticed that Hotmail Calendar had in fact been updated to Wave 5 M3 (Build 16.3.3406.0327), potentially signifying that an update to other Windows Live web properties such as Hotmail and SkyDrive will start soon.
In fact, there's more hints pointing to an April/May release for the next Windows Live web properties update. Last week an email was sent out to SkyDrive customers announcing that the "email publishing" feature will no longer be available for use after April. Interestingly, this is said to be done along with the "next release" of SkyDrive, indirectly hinting that the timeframe of the next update is due late April/early May.
This time around, we speculate the following changes will come as part of the Wave 5 M3 update:
Unfortunately, we haven't heard much about what will be coming next for Hotmail. What would you like to see in the upcoming update for Windows Live? Also, should we be expecting an update to the Windows 8 Metro-styled apps for People, Calendar, Mail, Messaging, SkyDrive and Photos? Let us know in the comments below.