Remember the Nokia concept Windows Phone device revealed via a US Patent approved a few weeks ago? Well it seems like more concept Windows Phone devices are being patented by Nokia with the US Patent and Trademark Office (USPTO). Design patent D650,350 filed back in May 26, 2011 reveals another Nokia Windows Phone device design, and interestingly, we've seen this one before too. Check out the design patent below: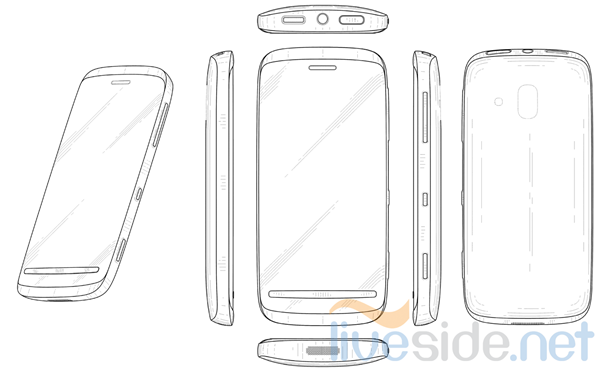 After carefully comparing the design against all existing Nokia handsets, we've come to the conclusion that the design is an unreleased device (it's close to the Lumia 610, but not quite). However, it does closely match another one of Nokia's Windows Phone design concept officially revealed back in February last year. See it for yourself below (click to view larger version):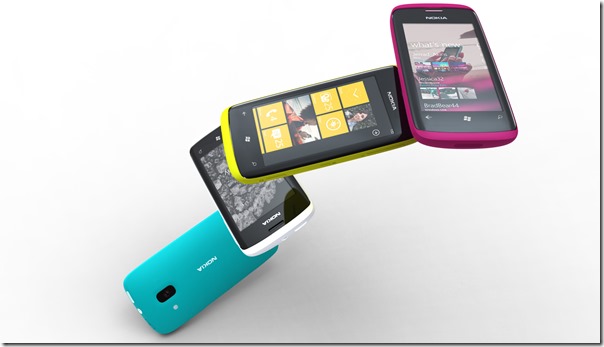 Comparing the positions of the volume rockers, lock screen and camera buttons, microphone and speaker grills, camera and flash, as well as the curved display screen (check out the side-view of the design patent above), the concept image exactly matches that of the design patent. We did notice one thing that has changed between the concept image (released in February) and the design patent (filed in May) – the Back, Start and Search buttons was changed from capacitive to an actual hardware button.
We've also heard about quite a few new Nokia Windows Phones in the pipeline, including the Windows Phone 8-based handsets Nokia "Prodigy" and Nokia "AC/DC", as well as another device called the Nokia "Fluid". Could these design patents indicate actual future Nokia Windows Phone devices coming to the market soon? We certainly hope so, given the Finnish company had already invested the time and effort to design these devices.
How do you like this design? Let us know in the comments below!