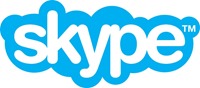 Ever since Microsoft and Skype closed the deal in October last year, we haven't heard much about what the future holds for Skype, and how Microsoft is going to integrate into its products and services. Microsoft did release the Skype app for Windows Phone, and the final version is said to drop as soon as this week, but that was a known fact since MIX 2011. So what else is in store for Skype? It appears a series of recent job postings (via WPSauce) over at Microsoft Talent Network sheds some clue. Below is an excerpt (emphasis ours):
Software Development Engineer, Skype for Browsers

Team Rendezvous at Skype is looking for passionate, team-oriented and self-motivated Developers to help us bring Skype experience on to the Web. You will have a chance to integrate existing Skype solutions on to the web with the support of the backend services build from the ground up using latest Microsoft technologies. Result of your work will be used by hundreds millions of thankful users worldwide.

You will work in dynamical environment with the team of true professionals participating in defining, designing, developing, testing and documenting one of the most popular applications of the modern world. You will work with colleagues in the Czech Republic on Browser related solutions cooperating closely with colleagues developing Skype cross platform core library in Estonia, the Audio / Video team in Sweden, the User Management team in Prague and web plug-in team in Palo Alto, US.
It appears Microsoft is planning to bring Skype to the web browser, creating a true cross-platform service. The job posting mentions that HTML5 and JavaScript is required, indicating that the Skype web app will be somewhat based on these technologies. This also means that the Skype web app might not use browser-based plug-ins like Flash or Silverlight, both of which will not be supported in Windows 8's Metro-styled IE10 browser.
Skype currently has a partnership with Facebook in which it powers the video call function for Facebook Chat within the browser. However, the currently implementation requires a plug-in to be installed first. If a plug-in free Skype in the browser is coming soon, we can see Skype powering IM, voice and video calls across the web, not just in Facebook but also other Microsoft properties too (let's not forget that video chat icon we've been seeing on Windows Live). The potential is even bigger if Microsoft's long-term plans is to integrate Skype with Lync, Xbox LIVE, and Messenger networks.