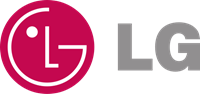 Ever since LG released their last Windows Phone – the LG Jil Sander E906, the company had almost completely disappeared from the Windows Phone front, with the company making no contribution to the Windows Phone 7.5 "Mango" generation of devices. However, every now and then there's rumors and leaks about some sort of upcoming LG Windows Phone device, but these leaks were scarce, and no one seems to be keeping track of what the company is up to. In this post, we'll attempt to gather all we know about LG's upcoming Windows Phones, which we hope will give people a better idea of what to expect from the company – if they ever plan to bring these devices on to the market. See the table below:
Device
Image – Front
Image – Back
Rumored Specifications
LG E740
Display: 4" IPS
CPU: 1GHz processor
Storage: 8 GB
Camera: 5 MP (Rear), 1.3 MP (Front)
NFC: Yes
LG E740H
Display: 4" WVGA NOVA
CPU: 1GHz processor
Storage: 8 GB
Camera: 5 MP (Rear), 1.3 MP (Front)
Battery: 1500 mAh
Radio: 14.4Mbps HSPA, WiFi  802.11a/b/g/n, Bluetooth 3.0
NFC: Yes
LG LS831
Display: ~4" display
Storage: 8 GB
Camera: 5 MP (Rear), front-facing camera
Battery: 1540 mAh
Radio: CDMA 800 MHz and 1900 MHz bands
In the table above, we purposely avoided using the rumored names "LG Miracle" and "LG Fantasy", given there had been much confusion as to which one is which. Instead, we're using model numbers instead, which had been confirmed via either leaked screenshots, videos, or FCC listings (clicking on the device model number in the table above will take you to the corresponding article). Further, whilst all three devices above seems to be distinctively different in appearance, it is interesting to see how closely the LG E740 and E740H are named, as well as their rumored specifications.
We also know of another device with model number LG E950 is in the wild somewhere, but unfortunately we have never seen photos of its existence. So now that we know LG is currently in development of at least three new Windows Phone devices, the question remains if any of these devices will ever be released. Also, given the other two Windows Phones with NFC support set to be released later this year – the ZTE Orbit in 2Q 2012 and Nokia Lumia 610 NFC in 3Q 2012, could LG be waiting for the Microsoft-Nokia partnership to bring the NFC stack to Windows Phone before releasing the phones above?