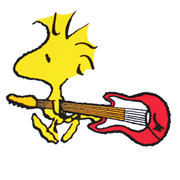 In an exclusive report from The Verge today, Tom Warren has revealed that Microsoft may be planning to unveil a new music service at E3, according to his sources.  The new service, code named "Woodstock", would replace the current but neglected Zune music service, and run under the Xbox brand.  Warren reveals more on the new service:
…Insiders have revealed to us that Woodstock will be a cross-platform play, available to Windows 8, Android, iOS, and Xbox users — playable from a browser.

Previously described as "Spotify-like", the service won't require any browser plugins and is said to integrate deeply with Facebook, allowing friends to build group playlists and share tracks. An additional "scan and match" function, similar to iTunes Match, is also being tested as part of Woodstock to allow users to identify their existing music collection in the service. Although Microsoft will preview the service at E3 — barring any last-minute changes in its plans, of course — it is not expected to launch until later this year alongside Windows 8 and Windows Phone 8 devices.
While The Verge's information may or may not be true, it makes a lot of sense on a number of levels.  Microsoft needs to offer a music service as a benefit and driver for Windows Phone sales, you only need look at yesterday's Apple financial reports to see how important music sales are to not only phone sales, but cloud based storage services as well.  Music sales help to lock users in to a particular ecosystem, and without a competitor to iTunes, Microsoft doesn't really stand a chance as smartphones become more "all in one" devices offering not only phone services and internet access, but high powered cameras and streaming music and video as well.
The new service, if The Verge is right, also will continue to solidify Microsoft's relationship with Facebook, which neither Apple or especially Google now enjoy.  While Microsoft has tried and failed on a number of occasions before to build a music and video service capable of competing with iTunes and/or YouTube, a partnership with Facebook could help to pave the way for more widespread adoption of a new service.
And then there's Xbox.  Microsoft has already said that there won't be new hardware announcements at E3 this year, but judging by last week's earnings report, sales of Xbox have begun to slip (as have all gaming consoles, without any new hardware to fire up the industry).  Microsoft needs to make a big splash at E3 to build momentum for a holiday season launch of Windows 8 and Windows Phone 8, and a beefed up Xbox content lineup including a risen from the Zune ashes music services would help to do just that.
One wildcard in the scenario is Nokia, which has a popular music service across many regions of the world, although not currently running in the US.  What will happen to Nokia Music once Windows Phone 8 arrives?  Will it compete with or complement "Woodstock"?
We'll be anxiously awaiting the announcements in early June, which should be a momentous week, with Windows 8 Release Preview and E3 happening almost at the same time.  What do you think, are we about to see one more Microsoft music service?  And will it succeed, or like many tries before it, is it doomed to fail?