May, 2012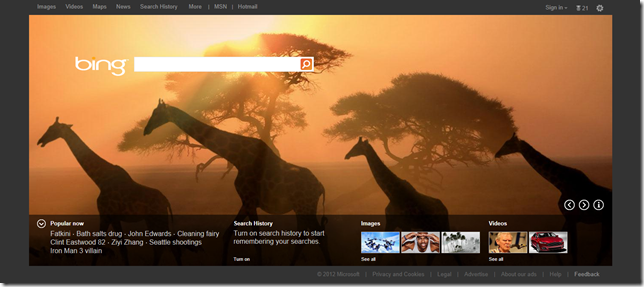 When Bing got the new Metro look in early May, they also unveiled that the homepage will feature larger daily image. Today this new homepage has gone live in US market, check it out here.
Bing also improved the "tiles" on the homepage, which now includes highlights …

After a bit of a snafu yesterday where Microsoft jumped the gun by publishing a blog post early announcing the availability of Windows 8 Release Preview for today (May 31) and then pulling it, the download links (as long as you have an MSDN subscription) have just gone …

Following the announcement of the SkyDrive app for Windows and Mac update earlier this morning, another rumor has surfaced regarding what's coming in the next milestone for SkyDrive. We recently received a tip from our tipster, who wishes to remain anonymous, who managed to obtain documents from several …

Those of you who had been browsing the web in the early 2000s might've remembered Babel Fish, which at that time was one of the best online machine translation service. In 2003, Babel Fish was then taken over by AltaVista, one of the dominant search engines at the …

A blog post on the newly renamed "Inside SkyDrive, Hotmail, and Messenger" blog brings us news that after releasing some minor bug fixing updates to SkyDrive's Windows Phone and iOS apps, Microsoft is rolling out updates to the desktop apps for Windows and Mac, "which will appear automatically …

Long anticipated, the Photosynth for Windows Phone app has finally made it to the Windows Phone Marketplace, and is available for download now.  The app, which has been available on iOS for more than a year, has been rumored to be coming to Windows Phone for quite …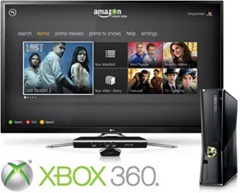 This morning Amazon.com and Microsoft announced the launch of a new app for Xbox, Amazon Instant Video.  The new app brings new movie releases, current TV episodes, and Prime Instant Video to Xbox Live Gold members, with the Prime features coming to consumers who also hold an …
LiveSide first revealed screenshots of the new Microsoft account website last week, showing the upcoming new Metro-styled theme for all Microsoft web services, as well as a rebrand of all references of "Windows Live ID" to "Microsoft account". Today, LiveSide was able to obtain exclusive screenshots of the …

As we're inching closer towards the Windows Phone Developer Summit, to be held on June 20-21 in San Francisco, more and more news (and rumors) about Windows Phone 8 are starting to surface. The latest news came from WMPU who reported that a new device from Nokia, …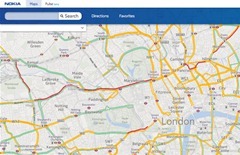 A couple of Bing related news items today, both about other companies extending and improving upon Bing services, with more to come.
First, Nokia and Bing Maps announced the furthering of their partnership on Maps, this time with live traffic information and geocoding, powered by Nokia, now …
This post was originally posted on My Microsoft Life.
Today I was tipped off to "something big" by a well known source:
Waggener Edstrom person says MSFT has Windows 8 (for x86), Windows RT (for next-gen ARM), & Windows Phone 8 (for current-gen phones).
Most of the …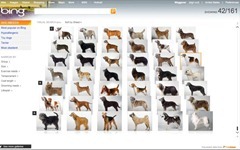 One of our readers (thanks Quikboy!) pointed out to us yesterday that a one-time prominent beta offering on Bing, Visual Search, is no longer available.  Visual Search was first announced at the TechCrunch 50 conference in September of 2009, and described by TechCrunch writer Erick Shoenfield at …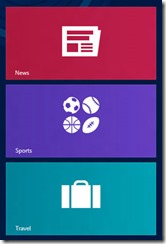 A few days ago we hinted that there are new bundled Metro style apps coming in the upcoming Windows 8 Release Preview. It seems like the secrets are now out of the bag, with WinUnleaked posting a screenshot of the Live Tiles of the new apps coming in …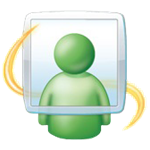 Since the release of Windows Live Wave 3, Microsoft added what was then an extension of Windows Live Spaces, allowing every Windows Live ID holder to own a profile, and is able to connect and share their updates with others. The aim was to have "your life, …

Back in February, LiveSide exclusively revealed that a URL shortening service is coming to SkyDrive.com. However, interestingly we did not see this feature being added in the last major update which added paid storage plans and desktop sync apps. But don't worry, because today over on the Inside …
Windows Live has had its SMS alerts feature since the early days, when Microsoft rebranded MSN Alerts service to Windows Live in 2006. The service allowed you to subscribe to particular contents from various Microsoft's partners, and provides notifications either via Messenger toasts, email, or direct to …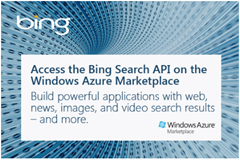 Last month we wrote about some changes to the Bing Search API, used by developers to bring Bing search functionality into their applications.  The set of APIs, which originally were free to use, are moving to the Azure Marketplace and a paid subscription model, initially set at …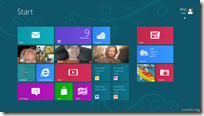 After we uncovered the first screenshots of the updated Mail and Photos apps in the upcoming Windows 8 Release Preview, more details has leaked regarding the changes and improvements coming to the bundled apps – including Mail, Calendar, People and Messaging, Photos, and Reader. Today …
Back about a month ago, we gave you a first sneak peek at the upcoming Windows Live web services (or whatever Microsoft calls it now) makeover. Since then, Microsoft had been hard at work to give all of their Windows Live web services a new Metro-styled look, and …
Just yesterday we posted a screenshot of the new Windows 8 Mail app, expected to be coming as part of the Release Preview in June. Today The Verge discovered links to the web version of the Windows Store for several built-in Windows 8 Metro-style apps, including Mail, Calendar, …