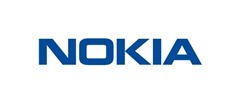 In New Orleans today, at the CTIA Wireless conference, Nokia announced a number of partnerships bringing a number of high profile apps to Nokia and Windows Phone, some of them exclusive at the start.
The Windows Phone Marketplace currently has about 80,000 apps, but lacks some of the top line apps developed for the iPhone and Android.  Nokia is setting about to change that, lining up new apps like the ones announced today, and contributing top line apps of their own, like Nokia Drive and the Nokia City Lens beta app that was just announced.
The new apps span across a diverse set of categories, from sports to games to news and finance, entertainment, lifestyle, and productivity.  Here's a quick rundown of what was announced today:
PGA Tour: enhanced live coverage of PGA Tour events exclusive to Windows Phone for one year
ESPN: Sports scores on Live Tiles, additional sports coverage, and more, coming to the already exclusive (until May 2013) ESPN app
Angry Birds: Angry Birds Space is coming to Windows Phone, and Rovio is building a dedicated team to design and develop apps for Lumia and Windows Phone
EA: New games coming to Windows Phone include FIFA, Madden NFL, NBA Jam, Tiger Woods PGA TOUR®, Mirror's Edge and Yahtzee.
Groupon: Exclusive to Lumia for 6 months, coming Summer 2012
Tripdots: An app to vehicle owners drivers optimize their driving behaviors to increase their MPG, etc., exclusive to Windows Phone for 6 months
PayPal: Coming globally to Windows Phone
AOL Entertainment Hub: exclusive to Nokia Lumia for 6 months
Time Magazine for Windows Phone: Coming to Windows Phone
Newsweek – The Daily Beast: uniquely designed for Windows Phone
Box: Another cloud file sharing app comes to Nokia Lumia this summer
As you can see, while there are a number of Nokia exclusives, all Windows Phone users will benefit from an impressive lineup of new apps coming to the platform.