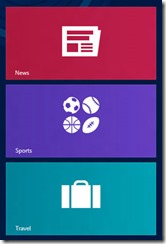 A few days ago we hinted that there are new bundled Metro style apps coming in the upcoming Windows 8 Release Preview. It seems like the secrets are now out of the bag, with WinUnleaked posting a screenshot of the Live Tiles of the new apps coming in Windows 8 – News, Sports, and Travel, all said to be powered by Bing. Check out on the right the un-watermarked screenshots of the Live Tiles for the three new apps, courtesy of WinSupersite.
According to Paul Thurrott from WinSupersite:
The three new Metro-style apps that Microsoft is providing in this release include News, Sports, and Travel… suffice to say that these new apps are nothing special. They look and work exactly like the Finance app, providing what are essentially beautiful frontends to RSS feeds from trusted sources.
And indeed, these new apps are quite beautiful, and greatly resembles the other Metro style apps from the Bing team such as Weather and Finance. WithinWindows managed to post some screenshots of the News app, showing just how beautiful it is: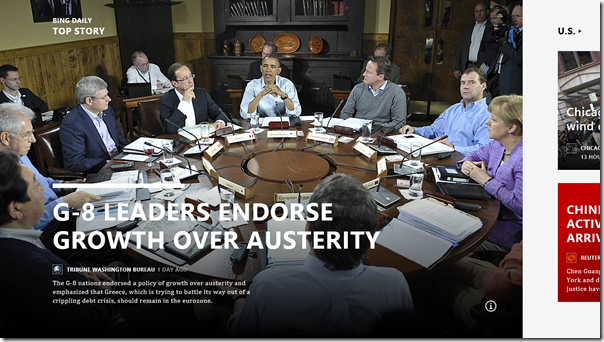 According to WithinWindows, the News app features multiple sections, including Bing Daily (as shown above), My News, Trends, and Sources, which lets you pick between the many information sources used by the app. Unfortunately, this is no RSS app and won't allow you to pick your own sources: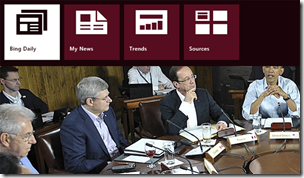 It'd be interesting to see what the other two apps look like, but rest assured that it'll probably look just as good. Let's hope their functionality could match its beauty.