May, 2012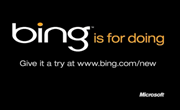 If you're in the US (or can fool your browser into thinking you are), the new Bing, with its double dose of sidebars, is available now, either by opting in to the banner that should be appearing on www.Bing.com, …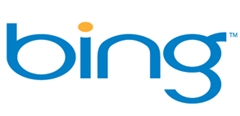 It's that time of the month again when the US search market share numbers come out, and while the three major pollsters (comScore, Compete, and Nielsen, who haven't released this month's rankings yet) don't always agree, the trends usually line …
Today Microsoft posted a new blog post on the Building Windows 8 blog demonstrating the upcoming built-in Family Safety features in Windows 8, now rebranded as Microsoft Family Safety. For those who had been using Windows Live Family Safety…

Ever since the release of Windows Phone 7.5 "Mango", part of the new built-in Messaging experience is the integration of Facebook Chat which works seamlessly along with other instant messaging solutions like Messenger and SMS. However, one of the much …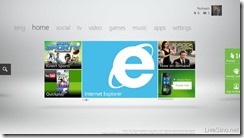 With E3 this year fast approaching in less than a month's time, Microsoft promised to "change living room entertainment forever" and will detail the upcoming Xbox 360 and Kinect capabilities during their E3 Media Briefing on June 4th. Exactly …
It was only five days ago when Samsung announced the Samsung Focus 2 Windows Phone, and today in an unexpected move the South Korean phone manufacturer has announced another device – the Samsung Omnia M – for the lower-end market …
Last week, we saw Bing roll out a new design featuring a clean new look, the removal of the left hand sidebar, and an "uncluttered, simple, and fast" archecture.  Now today, with the announcement of the New Bing, we see …
Bing has scheduled a live webcast for 10 am PDT today, just a few minutes from now, to introduce "The New Bing", which includes a new sidebar to interact with your friends to be able to search more socially.
A …

First of all, we'd like to take this opportunity to thank each and every one of you for taking the time to comment on LiveSide.  We've tried to make it as easy as possible for you to do that, although …
This morning a number of tech blogs are reporting on what apparently is another test of Bing users, this time with search results opening in a new tab: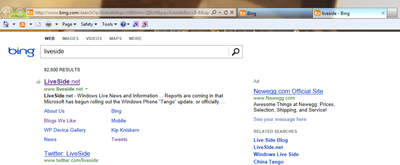 Along with lots of other people around the world, We're seeing it …
We don't hear as much about Bing Maps imagery updates as we did in the old days when Chris Pendleton gave us regular updates on the Bing Maps blog, but the Bing Maps team is still hard at work updating …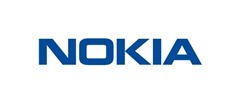 In New Orleans today, at the CTIA Wireless conference, Nokia announced a number of partnerships bringing a number of high profile apps to Nokia and Windows Phone, some of them exclusive at the start.
The Windows Phone Marketplace currently …

Nokia just released a beta version of their augmented reality location app called Nokia City Lens to the Windows Phone marketplace, exclusively for Nokia Lumia devices. The app was first unveiled during CES 2012 back in January, and had been …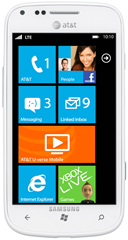 Leaks about the Samsung "Mandel" or SGH-i667 had been floating around for quite a while, and in a somewhat surprising move today, Samsung and AT&T unveiled the latest addition to the Windows Phone family today – the Samsung Focus 2…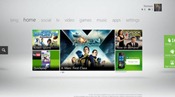 Back in March, Microsoft came right out and said that there would be "no talk of new Xbox hardware at E3 or anytime soon" even though there are rumors of new hardware development kits already in production, …

Reports are coming in that Microsoft has begun rolling out the Windows Phone "Tango" update, or officially it is Windows Phone 7.5 Commercial Release 3 (CR3). WPCentral reports that Aviraj Ajgekar, Technology Evangelist at Microsoft, has received the update on …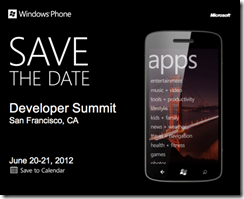 Back around one year ago at MIX 2011, Microsoft officially unveiled the developer features of the then-new Windows Phone "Mango" platform. With Microsoft's cancellation of the MIX conference this year, there seems to be one less event for Windows …

For those of you who owns a Nokia Lumia Windows Phone handset, you'd have enjoyed the exclusive free transport and navigation apps provided by Nokia. The company only just released Nokia Drive 2.0 and Nokia Transport at Mobile World Congress …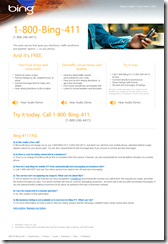 For those in the United States, Microsoft operates a toll-free number called Bing 411 (1-800-BING-411 or 1-800-CALL-411), which allows users to conduct voice search using Tellme technologies. The service allow users to conduct local business search, get driving directions, traffic …
We'll be in LA for E3, but you can follow along at home, according to Major Nelson and Spike TV.  The Microsoft E3 Media Briefing will be carried live (Monday, June 4th, 10am PDT) on Spike TV, and for …