June, 2012

Just a month ago, LiveSide brought you the new Office 2013 logo (shown on the right), which brings the logo in line with other Microsoft logos such as Windows and Visual Studio, giving it a slight metro-style touch. However, with every release of the Microsoft Office suite, we …

Those who had been using Microsoft Word for their daily word processing tasks knows that ever since Office 2010 the software included the ability to save Word documents as PDF format (and an official plug-in is available for Office 2007 too). However, this had always been a one-way …

So it appears that the 165 terabytes of imagery data added to Bing Maps wasn't the only update made to the mapping service. The Verge reported today that Microsoft has rolled out another update to Bing Maps which expanded the availability of Venue Maps to over 30 countries …

Microsoft had been giving all of its properties a fresh new look recently. From Windows Phone to Windows 8, from Bing to Xbox 360, and from Hotmail to SkyDrive, Microsoft had been incorporating its Metro style design into everything they have. Thanks to a tip from …

It's finally here. After Microsoft published details about its Windows Phone Commercial Refresh 3 update, codenamed "Tango" (build 8773), last week, the company has finally let the flood gates open and started to push the update to devices around the world.
Nokia has created a new webpage detailing …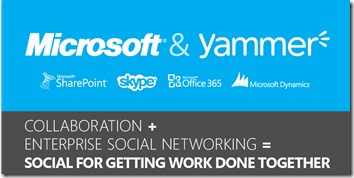 Rumors had been floating around since mid-June that Microsoft would be acquiring Yammer, the leading enterprise social network used in 85% of the top 500 Fortune companies. The rumor started off as an "overheard" in a nearby café near Yammer's headquarters, but later it was reported that …
Today, on the Bing Maps blog, Microsoft announced its largest aerial satellite and Global Ortho image release ever, totaling 165 terabytes of new imagery live now on Bing Maps.  This single update is larger than the total "Aerial footprint" released up to this point, which measured 129 …
Earlier this week we sighted what we believed to be a new SkyDrive logo appearing on the Microsoft Surface website, where the direction of the cloud has changed, as well as the removal of the yellow swirl/ribbon. This swirl during the Wave 3 and Wave 4 era defined …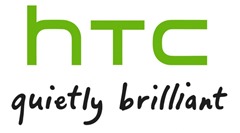 During the Windows Phone Summit held on Wednesday, Microsoft revealed the list of OEMs who will be release the first Windows Phone 8 devices during launch sometime this Fall. Amongst these OEMs is HTC, who had been a long-time partner with Microsoft since the Windows Mobile times back …
Microsoft released the new Bing last month, giving the search engine a fresher and cleaner look, however many of its search verticals such as Bing Image Search only received the new header, but not an actual update. Today over at the official Bing blog, Jon Noronha, Program …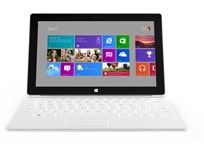 As usual, Monday's press event to unveil the Microsoft Surface family of tablets for Windows 8 provoked as many questions as it provided answers, but at least some details have started to filter out in the days following the event.  While word that Microsoft would announce some kind …
An app for Windows Phone that people had longed for was the Audible app. Many people, including Paul Thurrott, had been working with a beta version of the application and a supposed release date in April had come and gone.
Finally, during the keynote talk at this week's …
Microsoft finally unveiled Windows Phone 8 at the Windows Phone Summit held on Wednesday, giving us a sneak peek at some of the platform changes, new Start menu, new business and developer features, as well as the announcement of Windows Phone 7.8. However, as mentioned by Joe Belfiore…

Last Saturday we told you about a story picked up by The Verge about an early stage planning document for "Xbox 720", which included specs for a new Xbox, a $299 price tag, details about Kinect 2, and a Microsoft Research project dubbed "Kinect Glasses".  In the NeoGAF …

In a blog post today, Nokia expounded a bit on the announcement this morning that Nokia Maps will be coming to Windows Phone 8, announcing that Nokia Drive (the Nokia Location Services powered turn by turn navigation system) is coming too, along with access to all …

Today in a 2 hour keynote, Microsoft spoke for the first time about Windows Phone 8, the next generation of Windows Phone Operating system, and revealed a number of platform improvements coming to new devices "this fall".  While no specific phones were shown or announced, Terry Meyerson did …
One of the big questions for current Windows Phone questions has been whether or not current Windows Phones will be able to gain the benefits of the new operating system.  The Verge came up with a definitive answer today, talking to Microsoft's Greg Sullivan just before the …

In early May, Microsoft sent out invitations to a "Developer Summit", to be held in San Francisco on June 20-21.  Since then, the name has been changed to the "Windows Phone Summit", and Microsoft is widely expected to begin talking about its next generation of Windows Phones, Windows …
During yesterday's press event for Microsoft Surface, for those who watched the keynote might've noticed something – that some of the icons on Windows 8's Metro style Start menu looked somewhat different from what you've been seeing in the Release Preview. In fact, some one of them …

Microsoft released the Windows Live Essentials 2011 QFE3 update back in March this year, bumping the version number up to 15.4.3555.0308. The update fixes several critical bugs and errors for various programs in the suite (for more details, click here). At first, we reported that all users …