Microsoft first announced details of its upcoming Office productivity suite, codenamed "Office 15", back in January this year when the software suite reached its Technical Preview stage. Since then, various screenshots and details about "Office 15" has been revealed, including a revised user interface, a new "touch mode" for touch-screen based devices, and various improvements to each individual applications such as Word, Excel, PowerPoint, OneNote, and Outlook. Today, Chinese website Cnbeta also managed to obtain screenshots to confirm that the software suite will be named Office 2013, and will come with a brand new logo (as shown above).
LiveSide was also able to obtain exclusive screenshots showing some of the upcoming enhancements and UI changes to Office Web Apps, part of the SkyDrive and Hotmail offerings. First is a screenshot showing that users will soon be able to opt-in to join the Office Web Apps Preview:

Whilst the opt-in screen didn't reveal too much about what's coming in Office Web Apps Preview, we were able to obtain some screenshots showing a sneak peek at some of the minor UI changes in the new Word Web App. Here's a list of some of the changes we've noticed:
New Metro-style UI with flatter menu buttons and spacing, similar to the Office 2013 applications
Ability to view comments in Reading mode
New options to increase/decrease font size, justify paragraphs, and adjust paragraph spacing in Editing mode
A new "Page Layout" menu in the ribbon in Editing mode
Check them out in the comparison table below: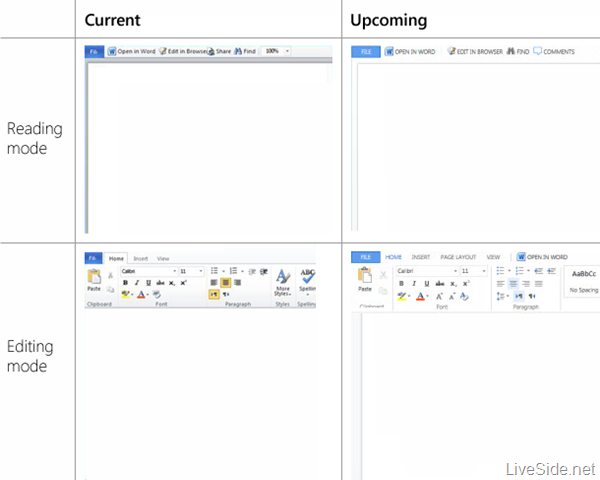 We also obtained several screenshots showing the new "File" menu in Word Web App and PowerPoint Web App, which brings it much more in-line with the Office 2013 applications too. Check them out below: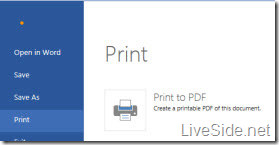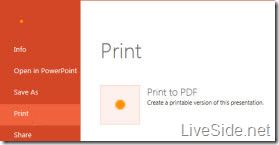 Whilst the new UI changes are certainly pleasing, please note that this is by no means a complete list of changes coming in the new Office Web Apps, and we're sure there's more changes not shown in these screenshots. Also, remember that these screenshots are coming from an unfinished pre-beta product (as shown by the placeholder orange dots in the screenshots above), so things are subject to change by the time of beta or final release.
According to Paul Thurrott, the Office 2013 beta is expected to drop "sometime in June". We hope that the Office Web Apps Preview for SkyDrive and Hotmail will also drop around the same timeframe, but that might be working on a different schedule so do expect a later release. Of course, as always take this news with a pinch of salt as nothing has been officially confirmed by Microsoft yet.
So what do you think of the new Office logo? And how do you like the new Office 2013 and Office Web Apps user interface? Let us know in the comments below!