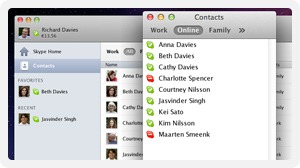 This week, Skype announced the availability of both new Skype for Mac and Linux client, and the team also launched the Conversation Ads in Skype for Windows.
Skype for Mac 5.8
Today, Skype for Mac is updated to version 5.8 which is now OS X Mountain Lion ready.
With this update, you will see the return of the slim contact list, improved Screen Sharing, and another neat auto-rotation feature – when you're making video calls with someone, who is using mobile devices like iPhone, iPad or Android phones, Skype for Mac will detect the rotating status of devices and automatically re-orient the video call.
The team mentioned an additional update with much requested feature(s) is coming real soon.
Skype for Linux 4.0
The second announcement is that Skype for Linux 4.0, codenamed 'Four Rooms for improvement', is available now.
With this release, Skype team delivers new Conversations View, new Call View, improved audio/video call quality and extended support for cameras.
Of course, they have several other small improvements and fixes, which listed on the blog post:
improved chat synchronization
new presence and emoticon icons
the ability to store and view phone numbers in a Skype contact's profile
much lower chance Skype for Linux will crash or freeze
chat history loading is now much faster
support for two new languages: Czech (flag:cz) and Norwegian (flag:no)
Conversation Ads
This week, Skype also announced the launch of Conversation Ads in Skype for Windows. These new display ads will appear within the calling window of users who do not have Skype Credit or subscriptions when they're making 1:1 Skype-to-Skype audio calls.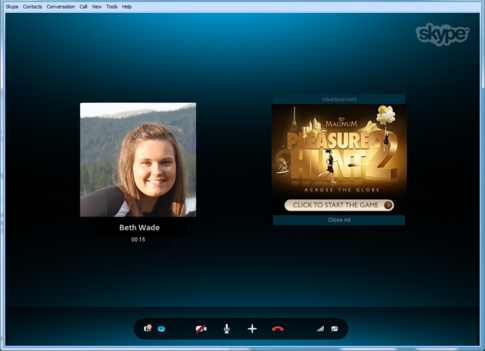 The ads will be "silent", "non-expanding" and "highlight unique and local brand experiences". Please note that the client may use your personal data such as age and gender to target ads, but you always have opt-out option from the Privacy menu in Tools -> Options.
For marketers interested in Skype Conversation Ads, you can learn more here.