During yesterday's press event for Microsoft Surface, for those who watched the keynote might've noticed something – that some of the icons on Windows 8's Metro style Start menu looked somewhat different from what you've been seeing in the Release Preview. In fact, some one of them are different, and Picturepan2 from LiveSino.net noticed on Surface.com that the logos for SkyDrive and Windows Store have been changed. Check them out below: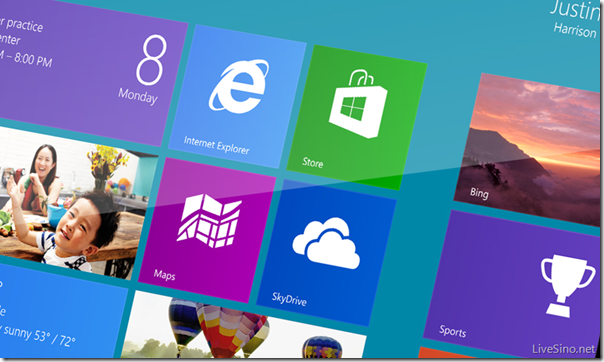 As you can see above, the new Windows Store logo now has the Windows 8 logo embedded on the shopping bag; and for SkyDrive, well the clouds are now facing the other way, and the yellow ribbon has disappeared. In fact, the new SkyDrive logo looks somewhat like a cloudy day on my Windows Phone Weather app.
We're not sure if these are actual changes to the logos, or simply the artist's impressions from the device renderings. However, the Surface devices on display during the press event actually have the new logos in place, leading us to think that this might actually be for real. Check out a photo from Engadget below: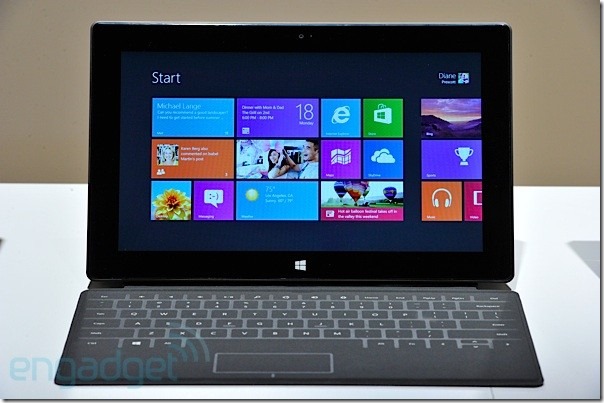 Other changes were also noticed of course, such as a new Bing Metro-style app (in the top right corner), as well as a new icon for the Sports app. Neowin also noticed that the tiles for the non-Metro style apps on the Start screen also had a makeover. It seems like Microsoft is still making final touches to Windows 8 before RTM. So how do you like the new logos? Let us know in the comments below!