One of the big questions for current Windows Phone questions has been whether or not current Windows Phones will be able to gain the benefits of the new operating system.  The Verge came up with a definitive answer today, talking to Microsoft's Greg Sullivan just before the Windows Phone Summit this morning in San Francisco.
Microsoft announced a number of new platform improvements coming to Windows Phone 8, including a "Shared Windows Core", support for multi-cores, NFC, Micro SD, and a new Start Screen, featuring new Live Tile sizes, resizing the home page to include 4 small tiles (or 2 medium, or 1 large) across: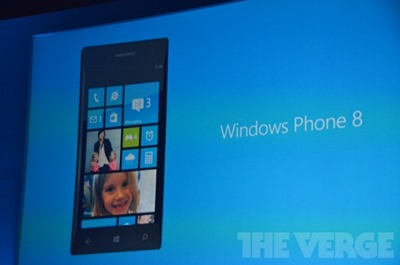 The short answer is no, Windows Phone 8 will not be ported back to existing Windows Phones, mainly because Windows Phone 8's improvements are mainly focused on new hardware improvements (multi-core, NFC, Micro SD, etc).  From The Verge:
Sullivan explained that "the nature of the investment [in Windows Phone 8] is primarily in areas that are not exploitable by existing hardware." Windows Phone 8 introduces support for multi-core processors, amongst other things, so the "Lumia 900 getting support for using dual-core or NFC doesn't mean a lot," says Sullivan, "because it doesn't have the hardware to take advantage of that." Microsoft decided to focus its efforts on Windows Phone 8 to make it as good as it possibly could. 
However, Microsoft will be making a software update, revealed as Windows Phone 7.8, to at least some existing phones, bringing the new Windows Phone Start Screen with its new Live Tile sizes.  The Verge tried to get more specifics on what phones will be getting upgraded, but Microsoft isn't saying much more at this point:
"When you pull that Lumia out of your pocket after you've received that 7.8 update, it will look and feel the same as a Windows Phone 8 device," claims Sullivan. "Because you don't have a multicore chip and don't have some of these other elements, it didn't make sense for us to make those investments for devices that couldn't really exploit them." We pressed Sullivan for details on which devices will be upgradeable to Windows Phone 7.8, but he wouldn't reveal specifics. "I think it's safe to assume to latest generation of devices are a primary target," he said, pointing to the Lumia 900 as an example of a device that the company wants to "keep fresh."
We'll have more on the new improvements in Windows Phone 8 soon.