Just a month ago, LiveSide brought you the new Office 2013 logo (shown on the right), which brings the logo in line with other Microsoft logos such as Windows and Visual Studio, giving it a slight metro-style touch. However, with every release of the Microsoft Office suite, we also see a new design of the individual application icons (such as Word, Excel, PowerPoint…etc.) which characterizes each release. For the upcoming Office 2013 this is no exception either, and we managed to grab hold of several screenshots of these new icons for a couple of applications. First up, check out the new OneNote 2013 icon below with the slogan "Keep tabs on your life":

You can see the icon retained OneNote's accent color of purple, and the perspective of the icon is also consistent with the new Office logo as well as the Windows 8 logo. The icon is also denoted by the letter "N" which representative of OneNote, to enable users to easily identify the application. This will be consistent throughout all the new Office 2013 application icons. You can see this on the Excel 2013 icon below too: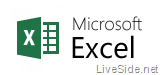 For now we were only able to obtain the new icons for OneNote and Excel. However, screenshot of the new icon for another Office 2013 application was actually accidently leaked by Microsoft back in May this year. Yes, this is that "mysterious" icon shown on the Building Windows 8 blog before it was silently replaced, and we can confirm that the icon belongs to Outlook 2013. Check out the original screenshot below, courtesy of Picturepan2 at LiveSino.net: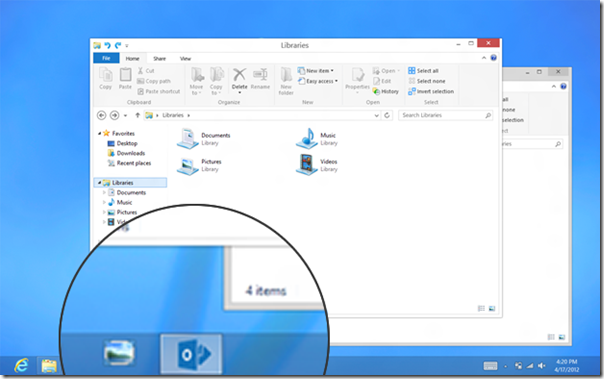 We expect the Office 2013 Preview (or more commonly know as the public beta) to be made available very soon. Previous rumors indicated that it might be released as soon as next week, but of course nothing has been officially confirmed by Microsoft. So how do you like the new Office 2013 icons? Let us know in the comments below!
Update: And we have confirmation of the icons, along with images of the new Word 2013 and PowerPoint 2013 icons, thanks to Greek website Insomnia.gr who managed to snap a photo during TechEd Europe 2012 with the apps running on Windows RT. Check it out below: