June, 2012
Caught up in the buzz about Microsoft's "mystery event" yesterday, which ended up being a pretty big deal after all with the unveiling of a new family of "Microsoft Surface" Windows 8 tablets, was a post on the Bing …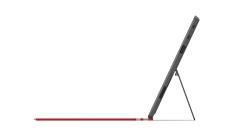 Microsoft has made a number of impressive announcements in the past few months (with hopefully more to come as early as Wednesday, when we'll begin to hear more about Windows Phone 8), all beginning last October when we caught our …
Here's the press release from Microsoft on today's big mystery announcement, which turns out to be a family of new tablets, called "Surface":
LOS ANGELES — June 18, 2012 — Today at an event in Hollywood, Microsoft unveiled Surface: PCs …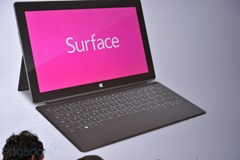 At a hastily convened press event in Los Angeles, revealed this morning to be at Milk Studios, a fashion photography studio amazingly enough on Vista Street, Microsoft, after keeping tech pundits guessing for days, announced a new Microsoft branded tablet, …

Only a few days after the alleged documentations of the Xbox 720, Kinect v2, and Kinect Glasses were leaked, today another document detailing the specifications for a tablet device named Xbox Surface has leaked. According to detailed obtained by Shifted2u…

With only 3 days to go until Windows Phone Summit, Microsoft is also almost ready to push out their "Tango" update for the Windows Phone OS, or better known as the CR3 (Commercial Release 3) with build 7.10.8773.98. On the …

Lots of speculation about what appears to be a leaked Xbox 720 slide deck that hit the web yesterday, apparently from August or September of 2010, laying out a roadmap for Xbox through 2015, and listing a number of new …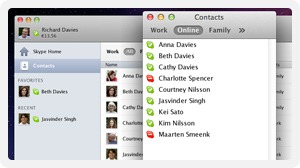 This week, Skype announced the availability of both new Skype for Mac and Linux client, and the team also launched the Conversation Ads in Skype for Windows.
Skype for Mac 5.8
Today, Skype for Mac is updated to version 5.8 …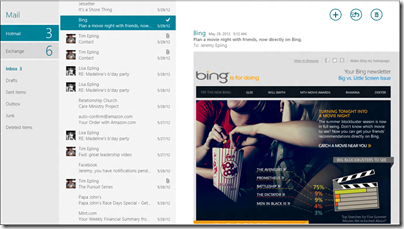 Perhaps one of the most criticized aspect of the new Metro-style Mail app in Windows 8 Release Preview is it's lack of support for IMAP (Internet Message Access Protocol), a protocol still popular amongst several email providers. In the latest …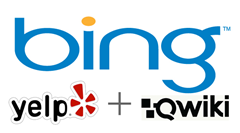 Two pieces of news related to Bing was announced recently, both aiming to bring you a better search experience. The first announcement relates to Bing partnering with Qwiki to bring an interactive and dynamic experience to your search results. For …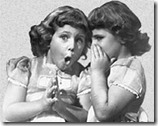 One of Ray Ozzie's favorite sayings is "we don't know what we don't know".  For Microsoft followers, there's a lot we don't know right now, and the plot just keeps thickening.  The latest rumors focus around Microsoft's apparent acquisition of …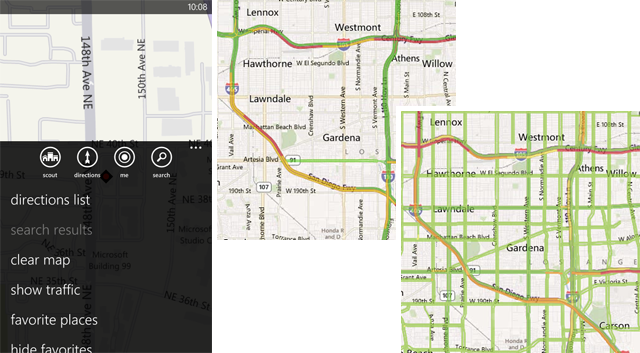 A post on the Windows Phone blog today gives us a quick introduction to the updated maps traffic feature on Windows Phone. Thanks to the partnership between Bing and Nokia, which announced last month, now the Maps app has …

Following yesterday's leak of the first Windows Phone 8 screenshots, today a user on Chinese forum Ngacn.cc managed to leak several photos of an alleged Vertu device running Windows Phone 8. For those who doesn't know, Vertu was a …
Over on the Building Windows 8 blog, Jeff Kunins, Group Program Manager on the Windows Live, posted details about the People app on Windows 8. If you had been using the People app on Windows 8, or have a …

With just one week to go until the Windows Phone Summit, to be held on June 20 in San Francisco, more details about the upcoming Windows Phone 8 OS, codenamed "Apollo", are starting to leak out. Yesterday, we reported …

Today Apple announced their upcoming upgrade to their mobile operating system, iOS 6, during their annual WWDC event. With it comes several new features including 3D maps, turn by turn navigation, Facebook integration, Passbook, iCloud tabs, and more. However, whilst …

Microsoft first announced details of its upcoming Office productivity suite, codenamed "Office 15", back in January this year when the software suite reached its Technical Preview stage. Since then, various screenshots and details about "Office 15" has been revealed, including …

Yesterday we gave you a sneak peek of the new Hotmail, featuring an entirely new interface that is said to be "fast, fluid, and intuitive", and of course the design has been changed to the all new Metro-style, consistent with …
So yesterday we just posted the first screenshot leak of the Metro-style Hotmail, today more screenshots from the service has leaked. German website WinFuture.de managed to get hold of several clear screenshots of the new Metro-style Hotmail, clearly showing how …
In a blog post on the Bing Search blog today, Bing announced a new partnership with Encyclopedia Britannica to bring Britannica Online answers directly within the Bing search results:
The answer provides a quick overview of the subject, a thumbnail
…