July, 2012

This morning, as part of the announcement of Outlook.com, "the engineers and product managers from Microsoft behind the new Outlook.com email service" took to Reddit for an "Ask Us Anything", and answered a number of questions about the new service.  While there are lots of gems here, …

While we've been expecting the arrival of "NewMail" for quite some time, (and maybe precisely because we've already shown you "NewMail"

), we didn't have much notice on today's news, and so like you we're scrambling to get our heads around what may be the most significant change …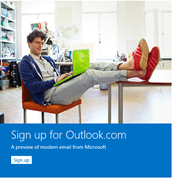 Today Microsoft announced a preview of Outlook.com, the successor to Hotmail on the web, some of what we've shown you already as "NewMail".  With Outlook.com, Microsoft is in one fell swoop modernizing webmail, providing a new marketing engine for noteworthy but perhaps unappreciated features such as Sweep …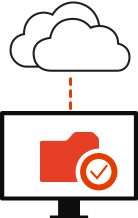 For those of you who have tried the Office 365 Home Premium Preview, you would've noticed that the SkyDrive for Windows app comes bundled with it. Microsoft detailed on its official Office Next blog today how they have designed Office 2013 and SkyDrive to complement one another, and …

An interesting court document came out via the Apple vs Samsung trial today, which revealed two new potential Windows Phone 8 devices coming from the South Korean manufacturer Samsung. The two devices, according to the court documents, are codenamed the Samsung "Odyssey" and Samsung "Marco", as shown below …

Since we put together our list of revelations coming out of the leaked Windows Phone 8 SDK, bloggers and developers have been digging even deeper into the bits, and have come up with a few more gems.
Once developer David Hanson-Granville got hold of the SDK it …
Yesterday, if you were lucky enough to catch the news that an Xbox beta was afoot, and got in before it closed, well, lucky you.  According to The Verge, new features of the beta, including Xbox Music, an Internet Explorer app, and an Exercise hub are …
Yesterday we saw the Windows Phone 8 SDK leaked to the web. Along with the SDK is the emulator which allow developers to test out their apps, and of course, the emulator is loaded with a version of the Windows Phone 8 OS. Today Hungarian website WP7.hu (via …

Back in January 2009, Microsoft stopped production on its longest running software title ever, as it shut down Aces Studio and ended the 25 year run of Microsoft Flight Simulator.  The cuts came as Microsoft slashed 5,000 jobs across the company in economy-related cost cutting moves.
But then …
For those who are still reeling over Twitter being down you may not have noticed that over at Major Nelson's blog there's an announcement about the Xbox Live Public Preview Program. Normally, this is a program that allows certain people to try out some of the new things …

Microsoft announced during the Windows Phone Summit back in June that a preview version of the Windows Phone 8.0 SDK will be made available for developers late summer. However, it appears a copy of the Windows Phone 8.0 SDK has been leaked to the web today, coming at …
By now you would've all had your chance to take a look at the new Metro-style Microsoft account website, and if you haven't checked it out already, we've also posted screenshots of the new Metro-style Hotmail and SkyDrive. Whilst the design looks elegant and simplistic, if …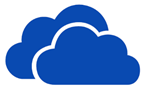 Yesterday we've caught a glimpse of the new Metro-styled design for the Microsoft account page, which just rolled out around the world. Before that, we've also given you a sneak peek of the new Metro-style interface for Hotmail as well as the Profile page (soon to be …

Microsoft has just announced on their official blog that their annual developer conference, BUILD, which replaced PDC (Professional Developers Conference) last year, will be held from October 30 to November 2 at Microsoft's very own Redmond campus. This places its timing just a week after the general availability …
Microsoft unveiled Windows Phone 8 during their Windows Phone Summit last month. Calling it a "platform preview", the company only revealed just enough details for us to get excited, but they promised that a lot more consumer and developer features will be detailed at a later time. …
If you are one of the lucky ones, you may have seen the new Metro-style Microsoft account page when you visit http://account.live.com. Well the update doesn't simply involve a new look, but it appears the update also bring some new features. One of these new features we …
We just reported yesterday that there's strong hints of Microsoft releasing the next update to its (ex-)Windows Live web services (including SkyDrive, Hotmail, and more) very soon, possibly as soon as next month in August. (And for those who didn't realise, we sneaked in a screenshot of the …

The Office Web Apps Preview update was rolled out to all SkyDrive users yesterday, with both the Inside Windows Live blog and Office Next blog announcing its availability. For those who haven't seen it yet, you can also check out our very own in-depth look at what's new …

Back in May this year, details about Nokia's upcoming turn-by-turn navigation software, Nokia Drive 3.0, was leaked to the internet. Nokia then demoed the software during the Windows Phone Summit, at the same time announcing that Nokia Drive will be built-in to Windows Phone 8 OS, to …

Bing announced a new search experience back in May this year which bought it a new sidebar, allowing you to integrate your social networks with Bing and using knowledge from your social networks to find things easier. Only Facebook and Twitter integration were available for the sidebar at …