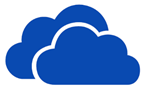 Following the appearance of the SkyDrive desktop app on the Windows Store yesterday, the SkyDrive team has announced on the official blog that they have released a minor update to the SkyDrive desktop app for Windows, now carrying a build number of 16.4.6003.0710. Whilst you won't find the highly requested features such as selective sync or syncing of shared folders, below is a summary list of what has changed in this update:
New Status Window – Many people asked for a simple way to check at a glance whether their SkyDrive is in sync. With this update, when you click SkyDrive in the system tray, a small status window appears. It lets you know if SkyDrive is up to date, and gives you the time at which SkyDrive was last updated. If SkyDrive is still syncing, you'll also see the number of megabytes and files you have remaining to sync.

New context menu options – We've also added new options in the context menu that you see when you right-click ("View sync problems" and "Report a problem") to make it easier to identify and report issues.

Performance improvements – Most of the changes in this update aren't really visible. Millions of people depend on SkyDrive to automatically sync files, so as with most updates, this one improves performance, reliability, and compatibility of SkyDrive.
Perhaps the other visible change is the inclusion of the new SkyDrive logo, which we have reported a few weeks ago. The redesign of the logo, according to Mike Torres, Program Manager for SkyDrive, is aimed to "deliver a consistent experience across all of [Microsoft's] products", particularly with the release of Windows 8 imminent. Check out the high resolution version of the new logo below:

Your SkyDrive desktop app for Windows should update automatically soon, alternatively you can manually download and update the new SkyDrive for Windows app by going to https://apps.live.com/skydrive