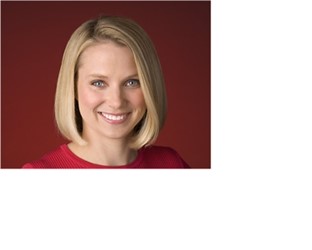 In all the foolishness surrounding getting to and watching the Office 2013 announcement this morning, getting it installed, and firing off a couple of blog posts using Word 2013 as a blog editor, we just plain missed the news this morning that former Google Vice President Marissa Mayer has just taken the CEO position at Yahoo!, effective this morning.
According to a New York Times post in their Dealbook blog, Mayer informed Google of her departure yesterday by telephone, and was approached by Yahoo! last month after returning from a trip to China.
Of course, Microsoft / Bing watchers are raising our eyebrows as a prominent Google executive has just taken the reins as head of a Microsoft/Yahoo! Search Alliance that has not performed as well as either partner had hoped.
The Times quotes Mayer as being in favor of the partnership, however, and says its "unlikely" that she would make Yahoo! a direct Google competitor:
Still, Ms. Mayer is unlikely to try to make Yahoo a direct competitor to Google in the world of search. In 2009, Yahoo gave up its search engine and partnered with Microsoft, which was seen by some analysts as a concession that it couldn't compete.

"I actually think the partnership has been a positive for the company," she said.
And in the Yahoo! press release, Mayer is positive about partnerships:
Yahoo!'s products will continue to enhance our partnerships with advertisers, technology and media companies, while inspiring and delighting our users. There is a lot to do and I can't wait to get started," Mayer said.
What the Times doesn't say, however, is whether or not this may be a move to bring Yahoo! and Google closer together, leaving Bing behind. The search partnership, signed in July 2009, goes for 10 years, so Yahoo! wouldn't be able to just walk away, although it will be very interesting to see how a Mayer led Yahoo! will interact with not only Bing, but Google.
In any event, the hire comes as pretty much a huge surprise, and as a "face of Yahoo!", they couldn't have done much better. Mayer's computer engineering background will serve well at Yahoo!, but it remains to be seen how