We just reported yesterday that there's strong hints of Microsoft releasing the next update to its (ex-)Windows Live web services (including SkyDrive, Hotmail, and more) very soon, possibly as soon as next month in August. (And for those who didn't realise, we sneaked in a screenshot of the new Metro-styled SkyDrive in the post too!) Today we noticed that Microsoft has silently updated their Microsoft account login page (http://login.live.com) with a slight touch of Metro, which is similar to a leaked screenshot of the login page we've seen before. Check it out below:
Whilst this page may look slightly different depending on which Microsoft web property you visit, you can notice that it now references to "Microsoft account" instead of "Windows Live ID" on top of the textboxes where you type in your username and password. Further, the screen elements like the textboxes, checkboxes and the sign in button have also been Metro-fied to make it easier for input on touch-screen devices.
We understand that this is part of the Wave 5 M4 update, which we will see all of SkyDrive, Hotmail, Calendar, People, and Microsoft account web properties get updated with a new Metro-style look. We've previously shown you leaked screenshots of what the new Hotmail, Profile and Microsoft account pages will look like. Stay tuned for more as we get closer to the Wave 5 M4 update!
Update: We're seeing the new Microsoft account too, but it happens on and off, check out a screenshot we managed to grab below: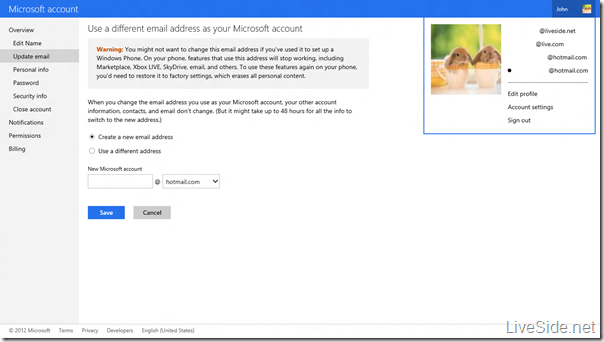 Are you seeing the new Microsoft account and login pages? Let us know in the comments below!