Yesterday, if you were lucky enough to catch the news that an Xbox beta was afoot, and got in before it closed, well, lucky you.  According to The Verge, new features of the beta, including Xbox Music, an Internet Explorer app, and an Exercise hub are already available for at least some beta testers.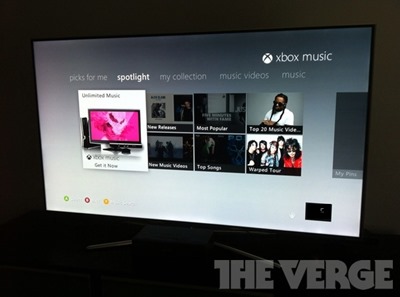 At least one reader of The Verge couldn't contain his/her enthusiasm, and despite the NDA and specific warning not to talk with "the media or press about the Preview Materials.  This includes bloggers…", and sent in a set of screenshots of the revamped Xbox UI and the new features:
Our tipster says that the dashboard feels a lot faster; it's also larger, with more tiles. The minimal fitness-related information has been expanded, with a full exercise data section. Browser-wise, it's running a modified version of Internet Explorer 9, which doesn't appear to have tabbed browsing but lets users toggle between loading the desktop and mobile versions of pages. It also reportedly supports HTML5 video.
So if you were following along yesterday and got in the beta, check your Xbox!