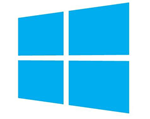 As expected, Windows 8 has been released to manufacturing today, giving OEMs time to prepare new computers, laptops, tablets, and who knows what else to be ready for General Availability on October 26th.  Steven Sinofsky made the announcement this morning on the MSDN Building Windows 8 blog, and Brandon LeBlanc followed up with a post answering some questions and giving us a timeline of what to expect between now and October 26:
August 15th: Developers will be able to download the final version of Windows 8 via your MSDN subscriptions.
August 15th: IT professionals testing Windows 8 in organizations will be able to access the final version of Windows 8 through your TechNet subscriptions.
August 16th: Customers with existing Microsoft Software Assurance for Windows will be able to download Windows 8 Enterprise edition through the Volume License Service Center (VLSC), allowing you to test, pilot and begin adopting Windows 8 Enterprise within your organization.
August 16th: Microsoft Partner Network members will have access to Windows 8.
August 20th: Microsoft Action Pack Providers (MAPS) receive access to Windows 8.
September 1st: Volume License customers without Software Assurance will be able to purchase Windows 8 through Microsoft Volume License Resellers.
Earlier it was announced that you'll be able to upgrade to Windows 8 for $39.99, migrating everything from your Windows 7 or Windows 8 RP installations, your Windows settings and personal files from Vista, or your files only, but still able to upgrade for $39.99, from Windows XP.  Pricing hasn't been announced on a "system builder" option (a full install onto a clean machine with no prior version of Windows), but no pricing has been announced.
To get ready for all these Windows 8 machines about to come online, Microsoft also announced today that the Windows 8 Store is now open to "any qualifying business in a supported market" for app submission, although you'll need an RTM version of Windows 8 to upload apps to the store (MSDN versions available on August 15, see above).  App submission by individuals is not open yet, but "stay tuned—we'll have more info to share with you soon".  Microsoft is planning to talk more about the Windows 8 development platform at the recently announced Build conference in late October.
Are you excited for Windows 8?  Have you been using the Release Preview?  How do you think it will fare in the marketplace, especially with tablets and an expected release of a new iPad this September?  Microsoft has made a big bet on Windows 8, but will they win, lose, or draw?