Microsoft just announced the Release To Manufacturing (RTM) of Windows 8, Windows RT, and Windows Server 2012 today, and along with the news also announced that the Windows Store is open for business. Thanks to a tweeted tip from George Sabourin, as well as some digging around ourselves, we managed to find some screenshots of some of the built-in apps that will ship as part of the RTM version of Windows 8. What we found includes a new Bing app, as well as Xbox-branded Music, Video, and SmartGlass apps, plus some improvements to the Mail, Calendar, People and Messaging apps (looks like a major overhaul of the People app too!). Check them out below:
Bing
Xbox SmartGlass
Xbox Music
Xbox Video
Xbox Games
Mail, Calendar, People, and Messaging
Photos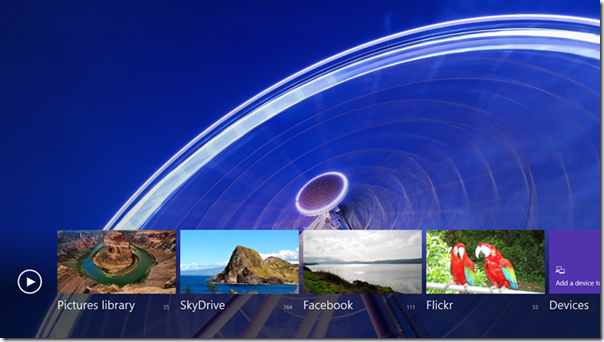 Camera
Of course, all we've shown you above are merely screenshots of the new apps. There may well be many more improvements and enhancements that aren't shown in the screenshots, and you'll only find out when you give them a try when Windows 8 becomes available. But from the looks of it, they sure do look beautiful!