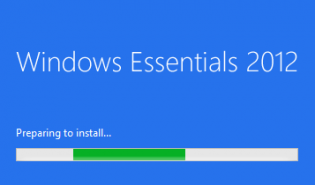 Today, in a blog post on the Windows Team blog, Microsoft has just announced an update to Windows Live Essentials 2011 for Photo Gallery and Movie Maker.
The new versions are included in "Windows Essentials 2012" which includes the products you're familiar with in Windows Live Essentials, but also includes one significant gotcha, not mentioned directly in the Photo Gallery and Movie Maker post, but in a companion post:
Windows Essentials 2012, more precisely Photo Gallery and Movie Maker, will REMOVE Windows Live Mesh from your computer and replace it with the new SkyDrive desktop app, so if you're currently using Windows Live Mesh, DO NOT INSTALL Windows Essentials 2012.
That being said, The new version of Essentials (minus the "Live") looks like it's still here for the time being, at least, and will work on Windows 7 and Windows 8.  And Windows Live Essentials 2011 is still available, so if you do want to install Windows Live Mesh, you can.
And for all those Windows Live Writer doomsayers (like, ahem, me), Windows Live Writer has received a bit of an update in this revision, too.
So on to Movie Maker and Photo Gallery.  Although they haven't received a full Windows 8 style makeover, there are some significant upgrades, including video stabilization, h.264 by default, text effects, and greatly enhanced music capabilities:
Music: The one thing that can really make a difference in a movie is the soundtrack. But it can be hard to find not only the right piece of music but a version with the appropriate rights. And even if you choose a song from your own collection, it runs the risk of being stripped out once it's published to YouTube for not having the appropriate rights. So we decided to work with AudioMicro, Free Music Archive and the Vimeo Music Store to make it easy to find music that is not only fitting for video, but also has the proper rights. Now when you go to add music to your movie in Movie Maker, you have the option of getting music from your PC or from three varied music services.
Photo Gallery has added Vimeo too, as a new upload service to go along with SkyDrive, YouTube, and Facebook, and has added a new feature: autocollage.
We're posting this from the road, and will have more on Windows Essentials 2012 soon, but for now, (as long as you've made the move away from Windows Live Mesh) get the download now!