A few weeks ago, a rumor came out which claims that Nokia is set to unveil three Windows Phone 8 devices at Nokia World 2012, scheduled to be held in Helsinki, Finland on September 5. It seems like more rumors are coming out which corroborates with this news. Nokia Innovation recently reported that according to an anonymous source, the Nokia "Phi" device that was spotted on WPBench a few months ago is going to be the Nokia Lumia 800's successor. Below are a few details about the device according to the website:
4.7" curved screen
Polycarbonate unibody design with irreplaceable battery
Qualcomm Dual Core CPU
External SD card slot
NFC support
LTE enabled
Interestingly, almost around the same time, WPDang reported that Sina Weibo user Playberry posted an image of an unknown Nokia Windows Phone device, which was pulled a short while later. Check it out below: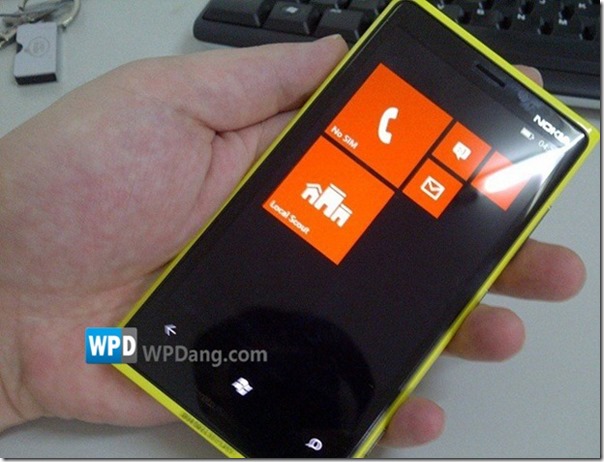 The image appears to be a never-before-seen Windows Phone device given its color, the position of the capacitive touch buttons, as well as the relative screen size. You can see a comparison of the above picture with the Nokia Lumia 800 and 900 below, courtesy of MyNokiaBlog, showing the difference: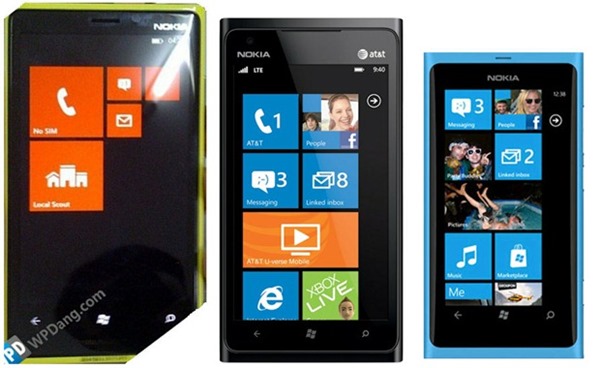 Nokia Innovation claims that the picture shown above is in fact the Nokia "Phi" (a codename) which they have described. The device is expected to be announced during Nokia World on September 5, along with two other Nokia Windows Phone 8 devices. It was also reported that the device will be available on sale starting from the last week of October.
Today a device with the model number of RM-820 was also revealed via WPBench, running on build 8.0.9754.0 of the Windows Phone 8 OS. As a comparison, the Nokia Lumia 800 is RM-819. The device seems to be aimed for the AT&T network according to the device name:

It will be really interesting what Nokia will bring to the table for its Windows Phone 8 line-up during Nokia World in less than a months time. We will be sure to cover the news here on LiveSide as we gets closer to date.