Just earlier this week we reported that a mid-ranged Nokia Windows Phone 8 device, codenamed Nokia "Arrow" (or "Atlas" for its CDMA variant), might be announced during Nokia World 2012, scheduled to be held in Helsinki, Finland on September 5. Today, a user had posted an image of the alleged Nokia Windows Phone 8 device on Chinese micro-blogging website Sina Weibo (via WeLoveWP.hk), which had been speculated to be the Nokia "Arrow". Check it out below: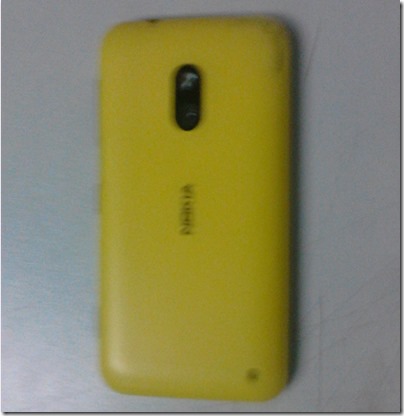 The device is very unlike leaked photos of the alleged Nokia "Phi", which is said to be the successor to the Nokia Lumia 800 and 900, with a polycarbonate unibody design. This leads to speculation that this may be the other device to be announced next week – the Nokia "Arrow". Whilst the photo above only shows the back of the device, the rounded corners and the shape of the device does in fact match another previously leaked images of a display-digitizer unit, allegedly coming from ALPS, a sub-contractor for Nokia who handles parts for their phone development. Check it out below:
Image removed by request from ALPS
If the above image is in fact the Nokia "Arrow", then the device might still sport a 4.3" display (compared to the rumored 4.7" display for the Nokia "Phi"), as well as a front-facing camera. Not much else is known about the device at this stage, but based on the photos above, it does seem to be a pretty decent phone. What do you think? Let us know in the comments below!
(And for those who thinks this might be related to another Nokia design patent, think again as the device depicted in that design patent is actually the Nokia Lumia 719, which we reported back in March this year to be a Windows Phone 7.5 device that is supposed to be coming to the Chinese market. We don't know whether Nokia might have shelved plans for the Lumia 719, or repackaged it to be a low-end Windows Phone 8 device, but the chances that it is the Nokia "Arrow" is very slim.)