Following the leaked renders of the Nokia Lumia 820 and 920 earlier today, we're seeing another leak of a Nokia Windows Phone 8 device, thanks to Chinese Windows Phone Forum CoolXAP.com (via WeLoveWP.hk). This time the leaks are of actual photos of the device, and the photos are clear enough for us to see what the device actually looks like. Check them out below: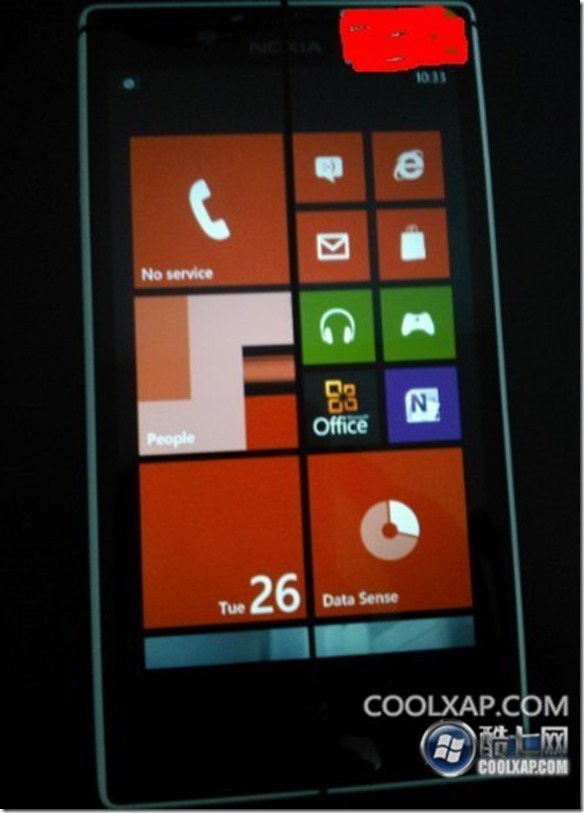 As you can see, the device has a flat-screen design, and looks quite similar to the Nokia Lumia 820 render (but not quite, and the poster on CoolXAP never indicated which device this is). Furthermore, CoolXAP also posted an image of the OS it is running on, and noted that the device has only 335MB of RAM (most likely 512MB, with 335MB remaining after booting up the device) with a WVGA screen resolution of 800 x 480 pixels, which suggests this might be one of the low-end Windows Phone 8 device from Nokia. Check it out below: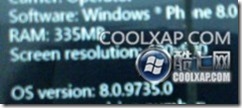 To be honest, for a low-end device, the phone does look quite appealing to us. What do you think?