August, 2012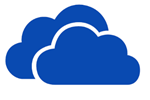 Back in May this year, we reported a rumor that SkyDrive.com will be getting a "Recycle Bin" feature, along with an Android app, in the upcoming update. The rumor originated from an anonymous tipster who managed to obtain documents from …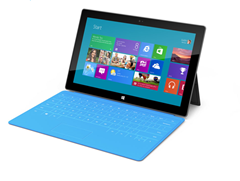 In the past few weeks, we've heard it all about Microsoft Surface pricing, everything from $199 to 299 to 399 to 599 and beyond.  Microsoft made quite a splash back in July with its announcement of the Microsoft Surface …
Neowin.net has apparently got their hands on not only some screenshots of the long anticipated Skype "MX", if that's what it's called, but have actually been able to play with the app, for at least a bit.
Neowin first …
There has been lots of speculation recently about timing of announcements for the soon to be released Windows Phone 8, but with invitations going out for a joint Microsoft – Nokia press conference on September 5th, the situation may be …
By now most people should've seen their SkyDrive account being upgraded to the new "modern" look (build 16.4.8014.815), adding new features such as instant search, contextual toolbar, thumbnail multi-select, drag and drop, and sorting improvements. A few of our LiveSide …
One of the revelations in today's SkyDrive update announcement was that Microsoft is set to release its first official SkyDrive for Android app "in just a few weeks".  Microsoft released apps for Windows Phone and iOS back in December 2011, …
A post on the Windows Team blog by our old friends Omar Shahine and Mike Torres makes official what we've been waiting for, an update to SkyDrive, bringing it into the fold with the same "modern" look as Outlook.com …

Back in July, there were strong rumors indicating that Microsoft will be revealing the consumer features of Windows Phone 8 during Nokia World 2012, scheduled to be held in Helsinki, Finland on September 5, possibly also accompanied by the announcements …

A few weeks ago, a rumor came out which claims that Nokia is set to unveil three Windows Phone 8 devices at Nokia World 2012, scheduled to be held in Helsinki, Finland on September 5. It seems like more rumors …

When longtime Google executive (she was employee #20 at Google, and left as Vice President of Local, Maps, and Location Services) Marissa Mayer took over the CEO position at Yahoo!, our thoughts immediately went to the 2 year old Bing-Yahoo! …

We just flipped the switch on the basics of a new theme we've been working on, one that takes advantage of what's becoming known as "Responsive Web Design".  Now you should be able to check up on the …

When Nokia debuts its Windows Phone 8 devices, the first of which we're expecting to hear about in as soon as a month away at Nokia World, the focus, as it were, will be on how Nokia plans to differentiate …

Whilst Microsoft is setting up its Xbox 360 console to be the hub of entertainment in their living room, Xbox 360 owners had long been complaining about the lack of a simple functionality that allows them to easily play music …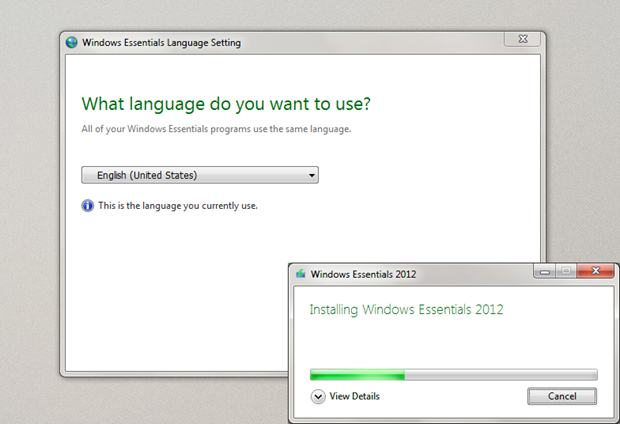 Yesterday, Microsoft announced the availability of Windows Live Essentials 2012. But in our first post, we only provided you with the download links of English language version installers. We know many of you have asked for other language versions, …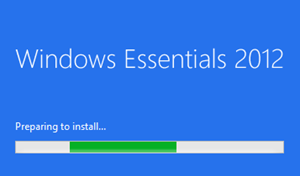 Microsoft released an updated version of their Windows Live Essentials suite, now simply called Windows Essentials 2012, yesterday, bringing the version number of most of the included applications – Windows Live Mail, Windows Live Family Safety, Windows Live Writer, …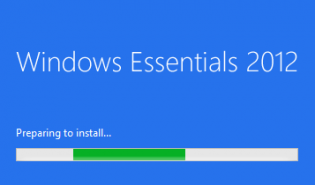 Today, in a blog post on the Windows Team blog, Microsoft has just announced an update to Windows Live Essentials 2011 for Photo Gallery and Movie Maker.
The new versions are included in "Windows Essentials 2012" which includes the products …

With Windows 8 recently just hitting the Release To Manufacturing (RTM) milestone, copies of the brand new operating system has already been leaked ahead of the official availability on August 15th via MSDN and TechNet. However, regular consumers will have …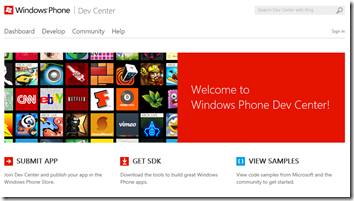 So last week Microsoft announced that their Windows Phone developer portal, App Hub, would be undergoing maintenance during the weekend. When it returned back online today, we're presented with a brand new portal – the Windows Phone Dev Center. …

Lots of discussion in the tech press today brought about apparently by Microsoft telling some 3rd party developers to stop using the word "Metro" as it seeks to change the name of the design language that started with the Zune …

Ever since Windows 3.0, Microsoft had included the classic game Solitaire into its Windows operating system, and from Windows 3.1 onwards the popular game Minesweeper had also been included. This had continued until Microsoft "reimagined" Windows, which saw the removal …