September, 2012

In a pair of blog posts today, Bing and Klout are announcing a partnership, including a strategic investment in Klout by Microsoft, that will bring Klout scores and influential topics in the People Who Know section of the Bing Social Sidebar, and for the first time, will bring …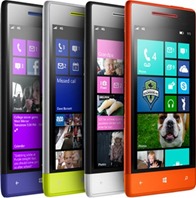 Microsoft has been taking a very interesting route in launching Windows Phone 8, locking down the SDK and refusing to allow journalists to play with the new interface, something that has been common in the past.  It's becoming more clear that Microsoft's reasoning for locking down the SDK, …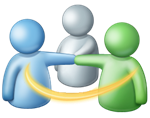 The last time Windows Live Groups got any significant upgrade was back in the Wave 4 update in 2010. Since then, Microsoft had been shifting the focus away from Groups, and organizing it as a subset of SkyDrive, despite its strong ties with Calendar and Messenger. In the …
Earlier in July, we reported that Windows Phone 8 may include a new "Rooms" feature based on some digging around in an early leaked build of the Windows Phone 8.0 SDK. With an updated SDK now available in the hands of select developers, details about the feature has …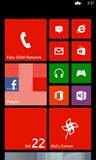 The first developers are beginning to get their hands on a near final version of Windows Phone 8 SDK, and although we haven't seen a widespread leak as of yet, a poster in the WinUnLeaked.info forums has posted a nice collection of screenshots taken off the emulator.…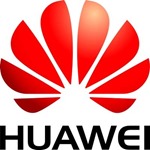 During the Windows Phone Summit, Microsoft announced that there will be four initial launch partners for its Windows Phone 8 devices coming this holiday season. Following the Windows Phone 8 announcements from Samsung, Nokia and HTC, there is only one OEM left who has not announced their initial …

Earlier this month, we reported that Nokia is planning to release low-end handsets that will come pre-loaded with Windows Phone 7.8 instead of Windows Phone 8. One of these handsets is the Nokia "Glory". It now appears that the device will be named Nokia Lumia 510, according …

This week Microsoft is releasing, to developers with apps already in the Windows Phone Marketplace, under NDA, a near final version of the Windows Phone 8 SDK (software development kit).  This is quite a departure from business as usual, where developers are encouraged to begin developing apps for …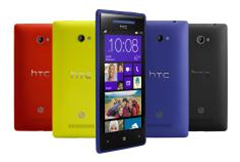 Today in New York, HTC took the wraps off of their entries into the Windows Phone 8 sweepstakes, unveiling the HTC 8x and its lower spec counterpart, the 8s.  Both devices will be available in November through more than 150 carriers in 50+ countries, including AT&T, Verizon, …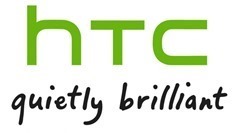 Following yesterday's image leak of an actual HTC 8X device, today more images of the device has leaked to the internet, just a few hours ahead of the HTC press event scheduled to begin at 11am EST. The images came from PhoneArena again, and appears to have came …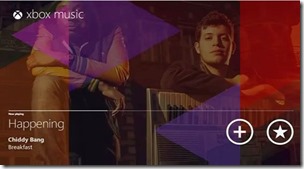 During E3 2012 in June this year, Microsoft announced the Xbox Music service, which is set to replace Zune. Since then, we haven't heard much official news about the new service, with the exception that Microsoft is slowly winding down the Zune brand and closing some features …
We first told you about a Recycle Bin feature coming for SkyDrive back in May, and then confirmed it via poking around in the source code for SkyDrive.com in August. Now today, a blog post on the Inside SkyDrive blog has announced that the feature has been …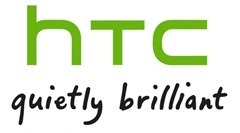 We're only a day away from HTC's press event on September 19, widely speculated to be about the announcement of their Windows Phone 8 range of devices. Three devices were rumored to be coming from HTC – the HTC 8X, 8S, and 8V. Renders of the HTC …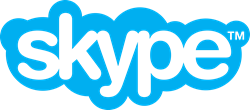 For those who might've remembered the Windows Live Video Messages service, launched back in 2008 which allowed users to send video messages to other contacts on Windows Live, much like voicemail but as a quick video that will be waiting for them when they sign in. The service …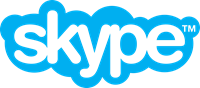 Microsoft released Skype for Windows 5.11 beta earlier last week, which brings the first step in integrating Skype into the Microsoft ecosystem – by allowing users to connect their Skype account with their Microsoft account. By doing so, users will be able to see and instant message their …

The Seattle Times just published an interview with Microsoft CEO Steve Ballmer where he talks about a number of topics, including Microsoft's "sexiness", its future as a "devices and services" company, and the "big challenge" of ratcheting up Windows Phone sales.
Ballmer in particular said a couple of …
Do you spend a lot of time in Facebook? If so, Bing has just released a new app that can get you caught up on the latest news, follow trends, and set up your own categories to keep you up on all the latest, all from within Facebook …
On Thursday, the Skype Garage blog announced the availability of Skype for Windows 5.11, but as we're pretty Windows focused here, we missed that they subsequently also announced a Skype for Mac 5.11 beta, too. Similar to the Skype for Windows client, you can now use your …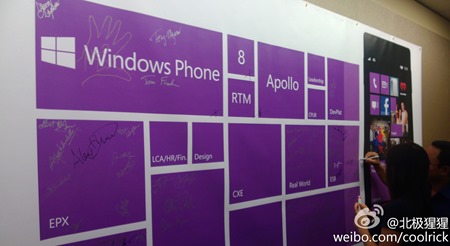 According to a member of Windows Phone team who posted from his Sina Weibo account, Microsoft's Windows Phone 8 has now been released to manufacturing (RTM). Terry Myerson, Windows Phone Division Corporate VP, and his team members have signed off on the RTM signature wall.…

The Boy Genius Report, a respected blog on all things mobile, is reporting today that the Nokia Lumia 920 will go on sale in the US at AT&T on October 21st, along with the Samsung Galaxy Note II.
The Lumia 920 was unveiled in New York on …