Ever since the Windows Phone Summit held back in June, Microsoft announced that Windows Phone 7.8, rather than Windows Phone 8, is coming to existing devices. However, Microsoft only mentioned during the Summit that Windows Phone 7.8 will be coming with the new Start screen, and refused to comment any more. Since then there had been various debates about whether the update will contain anything more than just a new Start screen.
Today, according to reports from Neowin.net, during TechEd New Zealand Microsoft confirmed to the audiences that the Windows Phone 7.8 will be including more than just the new Windows Phone 8 Start screen, and that it will indeed include new features.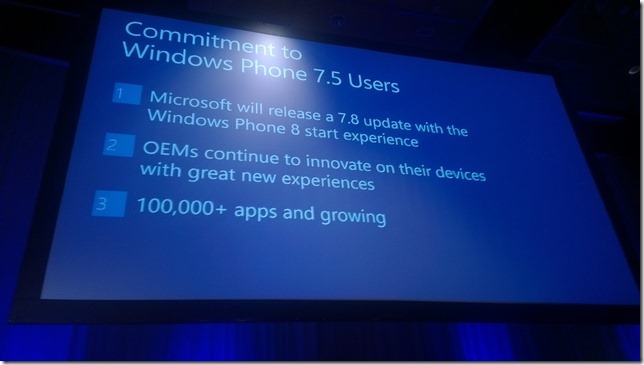 Microsoft did not mention what they were, however they did mention that after the Windows Phone 7.8, it will be up to the OEMs to continue to innovate on the existing devices. We have seen Nokia continuing its commitment in updating their existing devices with new Nokia-exclusive features, however, whether other OEMs like Samsung and HTC will follow suit raises a big question.
At least we now know that there'll be more than just a new Start screen coming to our current Windows Phones!