Following the announcement of the Samsung ATIV S, as well as Nokia Lumia 820 and 920, eyes are now on HTC's upcoming press event, to be held on September 19th in New York City, widely speculated to be about HTC's upcoming Windows Phone 8 lineup of devices. Check out the invitation below: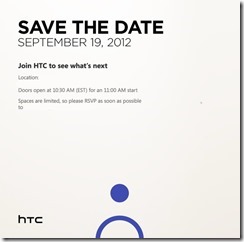 We've previously heard rumors about three HTC Windows Phone 8 devices are coming – the HTC "Zenith", HTC "Accord", and HTC "Rio", and images of an alleged HTC Windows Phone 8 device have leaked multiple times to the internet. However, we know that these are not the final names of the devices.
Today, images of an HTC Windows Phone 8 device has again leaked via Twitter user @Football4PDA, confirming the name of HTC 8X. Check it out below: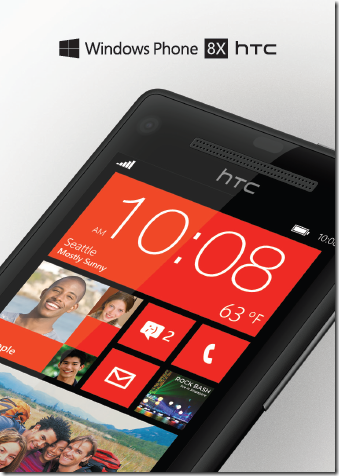 In another tweet, @Football4PDA also posted specifications of a Windows Phone 8 device with a model number of C620e. The device is said to come with a 4.3" screen, 1.2GHz dual core processor, 1GB RAM, 16 GB of storage, 8 megapixels camera, NFC support, as well as Beats Audio built-in. This is consistent with previous rumors for the HTC "Accord", and it was previously reported that the display will be a Super LCD2 screen with 720p resolution. Check out the leaked specifications below:
Separately, Pocket-lint also reported that they have confirmed via trusted sources that the HTC 8S will be coming too, as well as the HTC 8V. If we were to go by the HTC's naming convention for their Android-based HTC One series, then we'd expect the HTC 8X to be the flagship device, followed by the HTC 8S and the HTC 8V. This places the C620e mentioned above, or HTC "Accord", to be the mid-range device potentially to be called the HTC 8S. The HTC 8X, shown in the leaked image above, most likely will be their flagship device for HTC's Windows Phone 8 series.
Will HTC be able to pull off something attractive enough against the Nokia Lumia 920 or Samsung ATIV S? We might have to wait a few more weeks for September 19 to find out. Stay tuned!