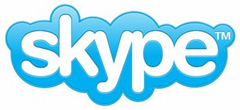 A new beta version of Skype for Windows has been released today, according to a blog post on the Skype "Garage" blog. It looks like we're beginning to see Windows Live Messenger and Skype come together, as the beta has support for sending and receiving messages to WLM, along with the ability to log in with your Microsoft account (formerly Windows Live ID):
Sharing Instant Messages with friends with Messenger You can now sign in with your Microsoft account (formerly Windows Live ID), and see presence as well as send and receive IM messages from your friends who are using Messenger, Xbox, Hotmail or Outlook.com.
Improved Facebook integration You can now sign in directly with your Facebook account log in, without needing to first create a Skype account.
Support for 6 new languages We are excited to support our growing community around the world with new localized versions of Skype in Thai, Croatian, Slovenian, Serbian, Catalan and Slovak, bringing the total languages Skype supports to 38.
The new beta version comes with more improvements to clean up the look, make it work better with Facebook and WLM, and offering a way to save telemetry information to help Skype improve the quality of their product:
Sign in with a Microsoft or Facebook account.You can now sign into Skype directly using a Microsoft or Facebook account, without having to first create a Skype account, making it easier to connect with friends on Skype without needing to setup a new Skype account.
Link Microsoft and Facebook accounts to a Skype account. If you sign in with a Microsoft or Facebook account you will be offered the option to link your Skype account. If you choose the link option then Skype will display a combined list of friends. This is an area we are still working through so please let us know about your experience.
Updated visual design.We have refreshed and flattened the Skype UI with a simpler and less cluttered look.
Removal of the online user count.We have removed the online user counter at the bottom of your Skype Contacts list to unclutter the UI and make more space for your friends within the contacts list.
Display previously created profile pictures.When you change your profile picture, we will now show you all of your previous Skype profile pictures so you don't have to look through old files if you want to use a previous image.
Improved telemetry.We are constantly looking for ways to improve the quality of our product. To that end we are adding additional "opt-in" telemetry reports for users who choose this option: "Tools>> Options>>Advanced>>Tick "Help improve Skype…" The reports may contain your Skype ID and or Microsoft Account ID but we will not use it to identify you or contact you.
You can download and install Skype 5.11 beta for Windows here. Are you using Skype? Will you consider switching from using Windows Live Messenger to Skype now that you can IM with your Messenger friends? Do you even use IM anymore? Let us know in the comments